About the Award
In recognition of the outstanding contributions Judge J. Elliott Hudson made to the University of King's College, to his profession as Family Court Judge and to his volunteer commitment, the University of King's College Alumni Association has established the Judge J. Elliott Hudson Distinguished Alumnus/a Award.
This award is to recognize King's alumni who, like Judge Hudson, have made significant contributions to their discipline, community, charitable or volunteer work.
2018 Judge J. Elliott Hudson Award
Kathleen Pratt LeGrow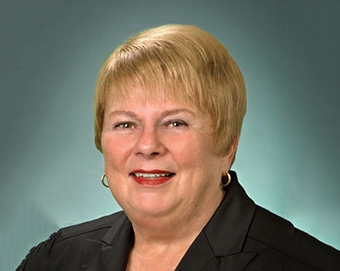 Kathleen Pratt LeGrow, BA'70 is committed to making her community richer and more accessible to all. After graduating from the University of King's College she earned her master's degree from Memorial University of Newfoundland (MUN) and worked diligently to help marginalized and vulnerable people at Waterford Hospital. Kathleen helped set up a soup kitchen at George Street United Church in 2002 to provide meals to many in St. John's downtown core. A few years later she initiated a fundraising campaign—Hot Soup/Cool Jazz—in support of homeless youth. It was her passion for education that encouraged her to join her local school board and later she was elected chair of the Canadian School Boards Association. With an eye always towards youth and family Kathleen launched and endowed the Jimmy Pratt Foundation, a charitable research funding organization focusing on resiliency in children. She continues with the foundation as chair. She is also President and CEO of Pratt Representatives. It manages a group of companies that specialize in, among other things, charitable foundations.
For all of this and more she was awarded the Order of Canada and was invested into the Order of Newfoundland and Labrador. She has received the Queen's Jubilee Medal and the Queen's Diamond Jubilee Medal along with an Honorary Doctor of Laws degree from MUN. On June 2, at the Alumni Association Annual Dinner, she will receive the Judge J. Elliott Hudson Distinguished Alumna Award.