About the Awards
The Order of the Ancient Commoner recognizes an alumnus/a or friend of the college who has given significant support to the College or to the Alumni Association above and beyond his or her position or affiliation.
The original Ancient Commoner, in the world of King's lore, was an undergraduate student who, by choice, never graduated, and instead retreated to the cupola overlooking the quad. This student grew old and became the venerable guardian of all things King's (lore, traditions, etc) and is also highly critical of King's activities. Since the Ancient Commoner only looks favourably on those he considers to have made a significant contribution without regard for personal gain, the name of the award is apt.
2016 Inductees
Daniel de Munnik (BScH '02)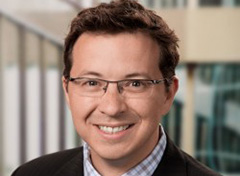 Daniel began working in the Bank of Canada's Halifax Office after receiving his MA in economics from McMaster University in 2003. He became a Principle Researcher at the Bank of Canada in 2013, and was recently promoted to Assistant Chief of the Canadian Economic Analysis (CEA) Department's Real Economic Activity Division in Ottawa. In addition to his work at the Bank, Daniel has also worked as an Instructor for the Economics Department at Dalhousie University (Halifax) from 2006 to 2014. In 2014, he was nominated for the Contract and Sessional Instructor Award for Excellence in Teaching.
This summer's Wardroom renovations are a continuation of the efforts undertaken by many generous alumni, donors and volunteers including Daniel. He was instrumental in the organization of the HMCS King's Wardroom 30th anniversary, a celebration and fundraising initiative that saw the Wardroom get a new fridge, tap lines and student consultations that informed the redesign. From 2005 to 2010 he was a member of the Board of Governors and was the Board's representative to the HMCS King's Wardroom Board of Management.
Elizabeth Ryan (BA '69)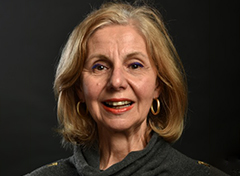 Elizabeth has been a community volunteer for over forty years. She has served on the Boards of the Art Gallery of Nova Scotia, Symphony Nova Scotia, Junior League of Halifax, Neptune Theatre and the Heritage Trust of Nova Scotia, always with an eye to fundraising and human relations.
Elizabeth is a familiar figure on the King's campus as a volunteer a supporter and faithful attendee at King's activities and events. She served on the Alumni Executive in various roles from 2005–2011, was a member of the Property Grounds & Safety Committee, the HMCS Wardroom Board of Management, the University Honorary Degree Committee, and the President's Lodge Renovation Committee. She also played a key role in helping to plan and coordinate King's 225th Anniversary Weekend celebration held in June 2014.
Elizabeth also believes in the innate value of traditions. She participates in the "pinning" ceremony at Encaenia each year, welcoming new grads into the oldest alumni association in Canada.