The Sodexo Foundation – Feeding our Future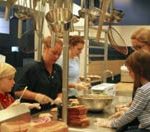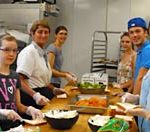 Each year, the Sodexo Foundation partners with Feed Nova Scotia, our suppliers, and staff volunteers to provide lunches to at-risk children in the summer. During the school year, these children normally receive a meal through a program called Feeding our Future. Across Canada, 85% of children who depend on food programs, such as Feeding our Future, for free and reduced price lunches during the school year go without nutritious lunches during the summer – that's more than 1 million children.
More about the Feeding our Future campaign on CTV news
Since it began in Canada in 2000, Feeding our Future has provided approximately 1,116,558 lunches, of which over 84,475 have been in HRM.  Sodexo at King's has participated for 10 years, with a total of over 7500 sandwiches being produced this year! If you'd like to volunteer for Feeding our Future, get in touch with Celine Beland.
Stop Hunger is a Sodexo initiative aimed at helping those at risk in our community. Learn more about Hunger in Canada here.
Céline Béland talks to Global News about Feeding our Future
Servathon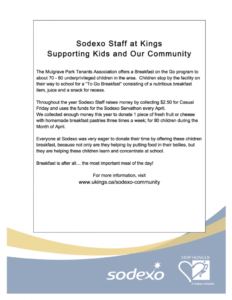 Sodexo takes part in a month long program each year called Servathon. Servathon raises funds,collects non-perishable food items, and donates time and talent to local food banks and other hunger related charities. This year, Sodexo at King's will provide a free lunch to the children of St. George's YouthNet three times per week throughout the month of April.
In partnership with Nicholas Hatt, Dean of Residence, all the monies collected from lockout fees have been donated towards this worthy cause!  Sodexo staff volunteer their time, take part in Casual Day through
out the year and donate their own money to provide to help children at risk of hunger in our city.     
For the past 10 years, Sodexo at King's has also supported the LOVE program in Halifax. During the school year, 25 to 30 participants came to King's for dinner twice each week.