Sustainability is important to us. We recognize that we have a responsibility to use our resources wisely and to protect them for future generations. Here at Sodexo at the University of King's College, we are a "bottle free" Dining Hall, we are "trayless" in Prince Hall – both student initiatives – and we fully participate in the HRM compost and recycling program. But that is just the beginning…
A Better Tomorrow Starts Today
The Sodexo Better Tomorrow Plan actively promotes the protection and restoration of our environment, supports our local communities, and promotes health and wellness. These three priorities are backed up by 14 commitments, one journey covering 80 countries, 33,900 sites, and the engagement of our 380,000 employees.
Sustainable Seafood Policy
Our Sustainable Seafood Policy is a key part of our commitment to eliminate all "At Risk" species from our menus as of December 2011 and 100% of all contracted seafood to be sustainably sourced by 2015.
Balancing Sustainability in Partnership with King's

Sodexo is committed to developing and measuring ways to reduce energy consumption and greenhouse gas emissions, to conserve water, promote responsible waste management, and reduce the use of toxic chemicals.
At King's, our napkins are made from recycled paper and dispense one at a time to avoid waste. All paper towel used is made from recycled paper. Bulk water is served in the dining room. All our coffee is Rain Forest certified and 'Just Us!' fair trade, and organic coffee is served in Prince Hall!
We buy local as much as we can, and master distributors are used wherever possible to reduce the number of deliveries we receive—another way in which we try to reduce green house gases. We continue to seek local, sustainable partnerships in order to create a better tomorrow today!
View our posters on purchasing bread, french fries, eggs and milk, right here in the HRM and throughout the Atlantic Provinces.  We also use local produce when seasonally available!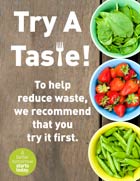 Look at our Sodexo at King's College Sustainability Practices poster to find out more about our sustainable practices.
Sodexo Canada named one of Canada's Greenest Employers for Fourth Consecutive Year!
On Earth Day 2014, Sodexo Canada was announced as one of Canada's Top Greenest Employers for the fourth consecutive year!  Sodexo Canada was selected for our brand of ethically-sourced coffee and tea, which donates to local non-profit organizations that fight hunger and malnutrition, our commitment to the Better Tomorrow Plan and for our commitment to source only sustainable fish and seafood.
In 2012 on Earth Day, Sodexo was recognized as one of Canada's Greenest Employers for the second consecutive year. Companies were assessed on their success in fostering a culture of environmental awareness. The recognition from Mediacorp Canada is based on Sodexo's Better Tomorrow Plan, the company's formal roadmap to sustainability, which guides the company toward integrating sustainable business practices into day-to-day operations. The plan includes company-wide commitments to reducing the company's carbon footprint, water consumption, waste diversion and composting, and engaging its customers and suppliers to do the same.