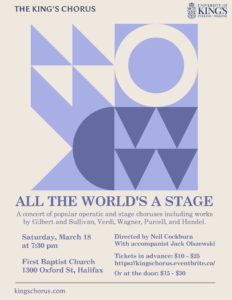 Bring out your inner Gilbert and Sullivan and Verdi and Wagner and Purcell and Handel and enjoy a concert with the King's Chorus on Saturday, March 18th.
Directed by Neil Cockburn with accompanist Jack Olszewski.
Tickets are available in advance for $10 – $25 or available at the door for $15 – $30.