Join us for an evening in Toronto where you'll meet with alumni and learn about King's.
This event will showcase all the ways a King's education can set you up for success in a variety of fields. Alumni panelists will share their stories and insights about the benefit of a liberal arts education.
7 p.m. – Welcome from Foundation Year Programme Director Dr. Neil Robertson
7:30-8:15 p.m. – Alumni panel
8:15-8:30 p.m. – Q+A
8:30-9 p.m. – Mingling, door prize draw, on the spot-admissions
If you're a prospective student you can also take advantage of on-the-spot admissions, for which the application fee will be waived, and enter a draw to win all your FYP books for next year.
Featuring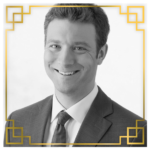 Colin Burn (Class of '05) graduated from King's with a degree in Political Science and Economics, and then completed McGill's combined MBA/Law program in Montreal. He currently works as a senior associate in Stikeman Elliott's Toronto office with a practice focusing on corporate finance and M&A law.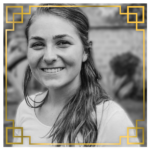 Emma Mew (Class of '14) graduated from King's with an honours Bachelor of Science in Neuroscience. After her undegrad she pursued an internship at the World Health Organization in Geneva and earned a Master of Public Health Epidemiology. She's currently a Clinical Research Project Manager at The Hospital for Sick Children.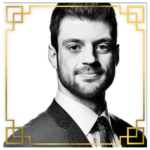 Justis Danto-Clancy (Class of '11) graduated from King's with an honours in Early Modern Studies and History. Since graduating from King's, Justis has had a multi-track career as a high school teacher, rugby coach, and theatre director; guided countless wilderness canoe trips in Canada's north; built obstacle courses for Tough Mudder; and worked on camera teams shooting documentaries, short films, and TV.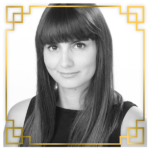 Emma Teitel (Class of '11) graduated from King's with a Bachelor of Arts in English. She is an award-winning national affairs columnist with the Toronto Star who writes about anything and everything. She got her start at Maclean's Magazine where she wrote frequently about women's issues, LGBT rights, and popular culture.
RSVP to join us.