Every year, Armbrae Academy brings local high school students to King's for two days to examine and discuss a particular topic. This year's theme is "On the other hand…," looking at the sociological concepts of "other" and "othering": the human behaviour of identifying and differentiating individuals, groups, people and cultures by characteristics.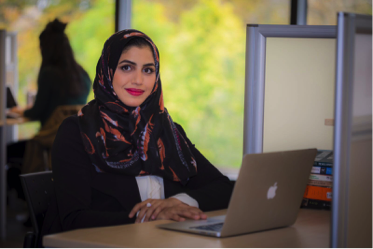 Liela Jamjoom, a doctoral student at Saint Mary's University, is a citizen of Saudi Arabia. She will discuss how the oncepts of "the other" and the process of "othering" are reflected, in part, in employment practices as they affect females in the Saudi workforce. A question and answer session will follow.
The lecture is free to attend and open to the public.