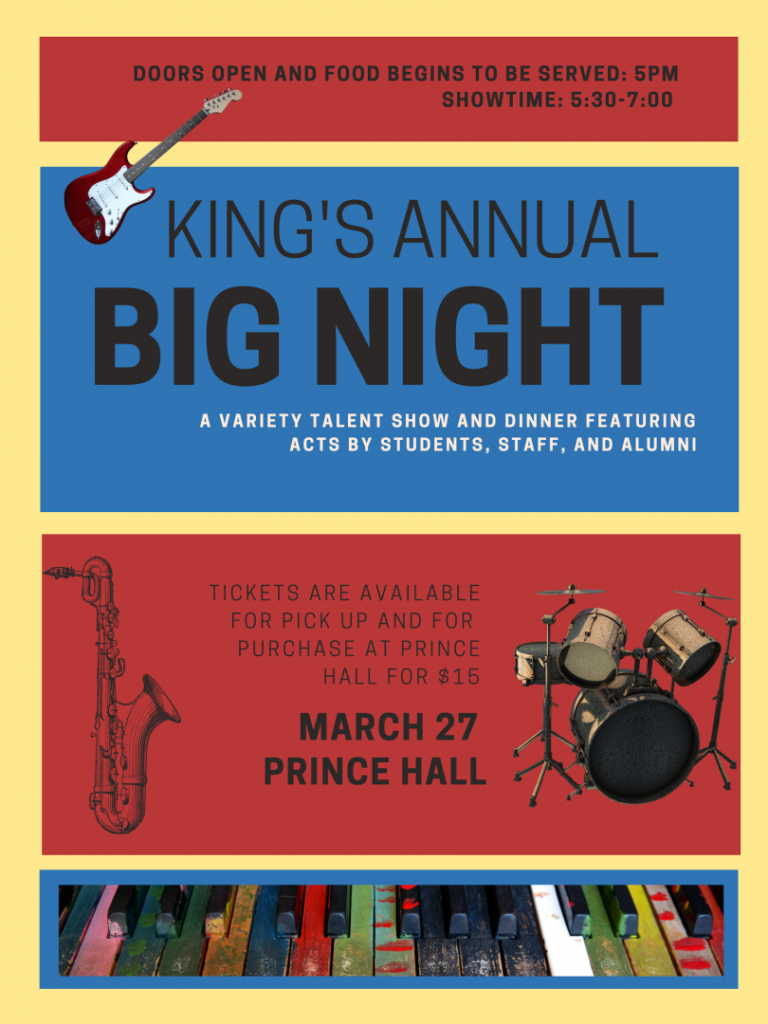 Big Night is King's yearly variety talent show. Students, staff, and faculty sing, perform, read, and demonstrate their hidden talents for the King's community. It even includes a delicious dinner courtesy of Chartwell's.
Big Night is on March 27th in Prince Hall. Dinner will be served beginning at 5pm. This year's menu is burgers (including a vegan option), chips, salad, and donuts. The show is from 5.30-7pm.
Tickets for faculty, staff, and guests can be purchased now in Prince Hall and are $15, including tax. Students can pick up tickets on Monday and Tuesday, March 25th and 26th.