But first, let me take a selfie.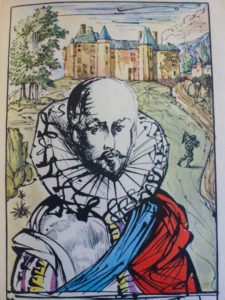 Montaigne is the inventor of the essay. Some even call him the first blogger. Learn how this French Renaissance writer's surprising reflections on gender, indigenous peoples and the self can help us to become happier, more sensible people.
You are invited to: A Day Out With King's where you will be able to connect with professors and alumni, enjoy refreshments, and take advantage of on-the-spot admissions to some of Canada's premier arts, science, and journalism programmes.
Charlottetown
Sunday, December 4
2:00 pm – 4:00 pm
Delta Charlottetown – Tilley-Tupper Room
18 Queen Street
Charlottetown, PE
On-the-Spot Admissions available.
RSVP