President Bill Lahey invites you to Lunch & Conversation in the President's Lodge,
Thursday, 29 March 2018 at 11:30 a.m.
"Christianity & Indigenous Culture: is there a future?"
with guest speaker
The Right Rev'd Mark MacDonald, National Indigenous Bishop of the Anglican Church of Canada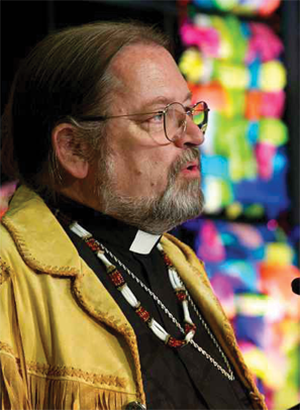 The Right Rev'd Mark MacDonald is the National Indigenous Bishop of the Anglican Church of Canada. He was appointed National Indigenous Bishop in 2007, when the position was created in response to an urgent need for forums within the church structure to address issues particular to Indigenous Anglicans.
In a 2016 interview, Bp. MacDonald said, "We could say that stories make us. I heard an elder once say that all the wisdom that you know comes to you in the stories they tell you when you're a child. Stories allow for depths of understanding and layers of meaning."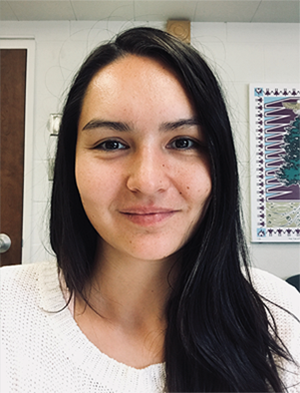 Johannah Bird is an Anishinaabe Euro-Canadian and a member of Peguis First Nation in Treaty 1 territory, who is completing the first year of her PhD in Indigenous literature at McMaster University.
Her dissertation work will explore how  three Cree-Anglican writers from Saskatchewan articulate identity, spirituality, and experience in light of their Cree and Anglo-Canadian educations and upbringings. Johannah's research interests include Indigenous life writing, poetry and poetics (both Indigenous and more broadly), and the history of and writing on Indigenous-Christian relations in Canada.
If you wish to attend this event in the President's Lodge, please RSVP to Pam Hazel at pamela.hazel@ukings.ca before noon on Tuesday, March 27.
---
Other opportunities to engage with our guests:
Talks at Choral Eucharists 
Bp. MacDonald preaches at the special Holy Week services in the King's College Chapel, Monday to Thursday, at 4:45.
"Exploring the Poetics of Memory in Canadian Indigenous Literature" 
Ms. Bird speaks about her research in the Senior Common Room over lunch, Monday at Noon.