Democracy in America, Then and Now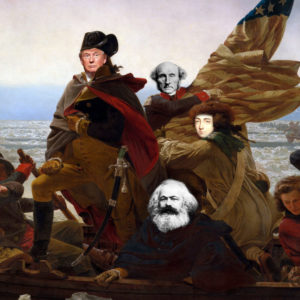 A round table where three scholars play 19th century thinkers analyzing the current situation in the US.
Join Professors Simon Kow, Neil Robertson and Sarah Clift as they portray
John Stuart Mill, Alexis de Tocqueville and Karl Marx.
Event Date
March 01, 2017
Event Time
7:00 pm - 9:00 pm
Location
Senior Common Room, Arts & Administration Building, 6350 Coburg Rd.