Dr. Saul Green Memorial Lecture
The Electric Composer: music, AI and being human
Dr. Sageev Oore
A neural network learns to generate music.
* How does it do that?
* How does it sound?
* Is it music? & is that music—  human? 
About Dr. Sageev Oore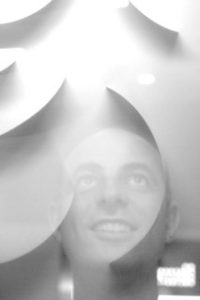 Dr. Sageev Oore is an Associate Professor in the Faculty of Computer Science at Dalhousie University, a Research Faculty Member at the Vector Institute for Artificial Intelligence in Toronto, and works as a professional musician. His research is focused on using machine learning and deep learning techniques for music and art. He recently spent a year and a half as a visiting scientist at Google Brain (California) on the Magenta team, where he worked on generative systems such as PerformanceRNN. Together with his brother Dani, he co-created "Radical Cycle", a duo instrumental CD combining classical art songs with improvisation. He has performed as soloist with orchestras both as a classical soloist and as an improviser. Sageev studied piano performance with music teachers from Dalhousie, Juilliard, and UBC. He completed his undergraduate degree in Mathematics (Dalhousie), and MSc and PhD degrees in Computer Science (University of Toronto) working with Geoffrey Hinton.
---

This lecture is presented in co-operation with the Shaar Shalom Synagogue.
About Dr. Saul Green
Dr. Saul Green, was a graduate of Dalhousie University's Medical School. He was a fellow of the Royal College of Physicians and Surgeons in Canada as well as the American College of Surgeons. A founding member of the Shaar Shalom Synagogue, Dr. Green cared deeply about the relationship between Judaism, medicine, and humanitarianism.
Shaar Shalom Synagogue is a conservative congregation providing egalitarian religious services, and educational and cultural programs that enhance Judaism for its individuals, its families and its community. Shaar Shalom is committed to learning, fellowship and community.