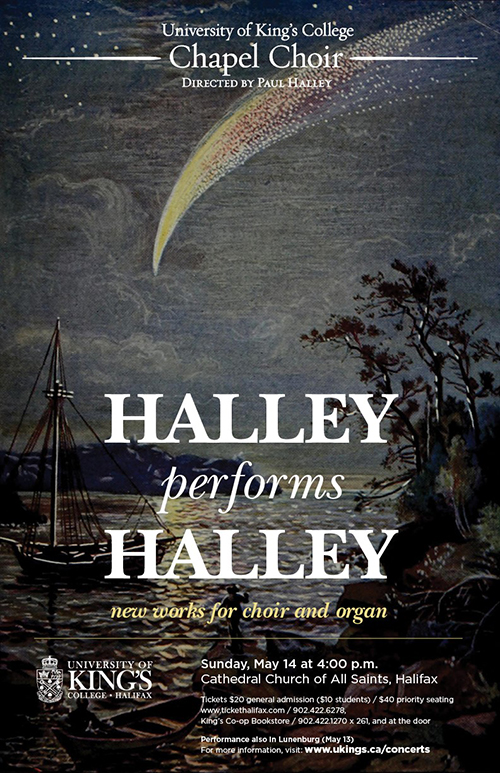 A concert of new works for choir and organ written and directed by five-time Grammy winning composer Paul Halley. These 14 pieces selected from Halley's extensive output of the last decade are all unfamiliar to Nova Scotian audiences. From wedding anthems written for his children to commissions for choirs across North America, these works set beautiful texts – including psalms, and poems by Tennyson, Neruda, Herbert, Manley Hopkins, and Mechthild of Magdeburg – in striking ways.
Saturday, May 13 at 7:30 p.m.
Presented by Musique Royale
St John's Anglican Church, 64 Townsend Street, Lunenburg
$25 general admission / $10 students at the door
Tickets available from:
Musique Royale / 902.634.9994
Shop on the Corner, Lunenburg
and at the door.
Sunday, May 14 at 4:00 p.m.
Cathedral Church of All Saints, 1330 Cathedral Lane, Halifax
$20 general admission / $10 students
$40 priority seating
Tickets available from:
www.tickethalifax.com / 902.422.6278
King's Co-op Bookstore / 902.422.1270 x 261
and at the door.