Several times each semester, President Lahey brings a King's alumnus to have lunch in the Lodge with current students. Together, they enjoy a delicious meal and casual conversation. Check back here for updates about the visiting alumnus/a for this date. If you are a current student, invitations are sent to all by email and are assigned to eight on a first to respond basis. Please email kathy.miller@ukings.ca if you would like to attend Lunch in the Lodge.
Guest Alumnus – Stefan Leslie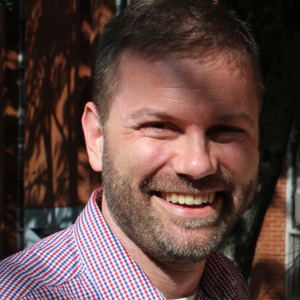 Stefan Leslie, BA(Hons)'96 is no stranger to tackling tsunami-sized issues. With a career that has spanned the globe, working primarily in the oceans and fisheries sector, Stefan took on his latest challenge in 2019 when he became the CEO of the newly-formed Research Nova Scotia (RNS). A past FYP student, Stefan often hires King's graduates and people with a background in the humanities.
"I have hired a good number of those with a humanities background–people who studied comparative religion, archivists, medieval literature specialists—all manner of folks who have those interests.  I didn't hire them for their specialized knowledge in that field, but because there is a certain quality to those individuals. I like the way they think, and perhaps we share an approach that helps us tackle those large size issues."
Lunches in the Lodge
Fall term
Friday, September 27, 2019
Friday, October 18, 2019
Friday, November 8, 2019
Winter term
Friday, January 24, 2020
Friday, February 14, 2020