President Lahey brings King's alumni and current students together to enjoy casual conversation in a series of "Lunches in the Lodge." If you are a current student, invitations are sent to all by email and are assigned to eight on a first to respond basis.
Guest Alumnus – Nevin French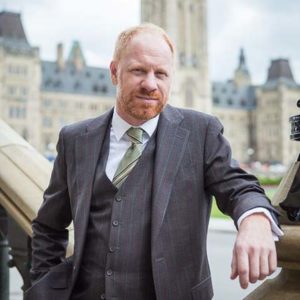 Nevin French, BA'00 is the Vice President of Public Policy for the Information Technology Association of Canada. He is an unabashed supporter of the liberal arts education he got at King's and never passes up a chance to mention how it has shaped him.
"It is crucial in government, especially with busy files, is what does the Minister and senior management need to know, what does the next level down need to know, and the next level down. And you have to have that material ready and you really have to be able to parse and sum it up in as efficient a way as possible. It's like doing a short essays or presentations."
Full Schedule
Fall term
Friday, September 27, 2019
Friday, October 18, 2019
Friday, November 8, 2019
Winter term