Several times each semester, President Lahey brings a King's alumnus to have Lunch in the Lodge with current students. Together, they enjoy a delicious meal and casual conversation. Check back here for updates about the visiting alumnus/a for this date. If you are a current student, invitations are sent to all by email and are assigned to eight on a first to respond basis.
Guest Alumna – Trina Roache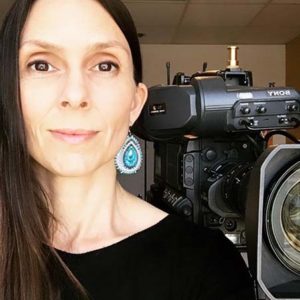 Trina Roache, BJ'00 is a video journalist with the Aboriginal Peoples Television Network (APTN). She loves the work and gets to tell the stories she cares about – stories about Indigenous people and issues in the Atlantic region.
Trina says, "What I love about this job is the visual storytelling. We do look for accountability, we dig deep, but I love the visual medium for telling a big story."
Lunches in the Lodge
Fall term
Friday, September 27, 2019
Friday, October 18, 2019
Friday, November 8, 2019
Winter term