Several times each semester, President Lahey brings a King's alum to have lunch in the Lodge with current students. Together, they enjoy a delicious meal and casual conversation. Check back here for updates about the visiting alum for this date.
Guest Alum Tanya Bilsbury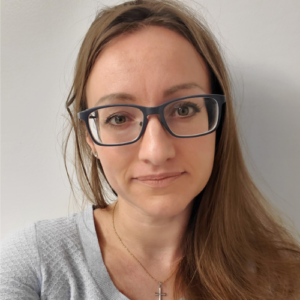 Tanya Bilsbury BSc(Hons)'05 was first exposed to critical thinking and postmodernism in the deconstruction of narrative in the Foundation Year Program. Tanya studied evidence-based interventions for school bullying/social and emotional learning in the MSc program in Community Health and Epidemiology at Dalhousie, where she also completed certificate programs in teaching and professional development. Tanya is now a PhD candidate in Industrial/Organizational Psychology at Saint Mary's University, where her work focuses on vocational psychology (i.e., career development) and equity, diversity, inclusion, and accessibility in organizations. She has a portfolio career that includes teaching psychology from a postmodernist perspective (youtube.com/@tanyabilsbury), human resources consulting for the federal public service and a Fortune 500 company, and career counselling. As president-elect of the career counsellor's chapter of the Canadian Counselling and Psychotherapy Association, Tanya is looking forward to discussing how your King's education will support you on your career journey.
Stay tuned for more upcoming Lunches in the Lodge in the new year!