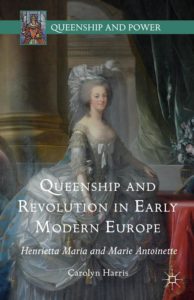 Queen Marie Antoinette, wife of King Louis XVI of France and Queen Henrietta Maria, wife of King Charles I of England were two of the most notorious royal consorts in European history. They both faced accusations that they had transgressed social, gender and regional norms, and attempted to defend themselves against negative reactions to their behaviour. Each queen engaged with the debates of her time concerning the place of women within their families, religion, politics, the public sphere and court culture and attempted to counter criticism of her foreign origins and political influence. The impeachment of Henrietta Maria in 1643 and trial and execution of Marie Antoinette in 1793 were also trials of monarchical government that shaped the English Civil Wars and French Revolution respectively.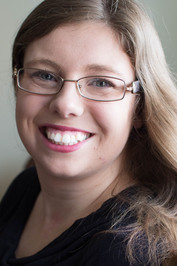 Dr. Carolyn Harris is an instructor in history at the University of Toronto School of Continuing Studies and the author of Magna Carta and Its Gifts to Canada (Dundurn 2015), Queenship and Revolution in Early Modern Europe (Palgrave: 2015) and Raising Royalty: 1000 Years of Royal Parenting (Dundurn: 2017).
This talk, hosted by the Early Modern Studies Programme, will take place on Friday, Sept. 15, at 2:30 pm in the KTS Room, 2nd floor New Academic Building, University of King's College. All are welcome.