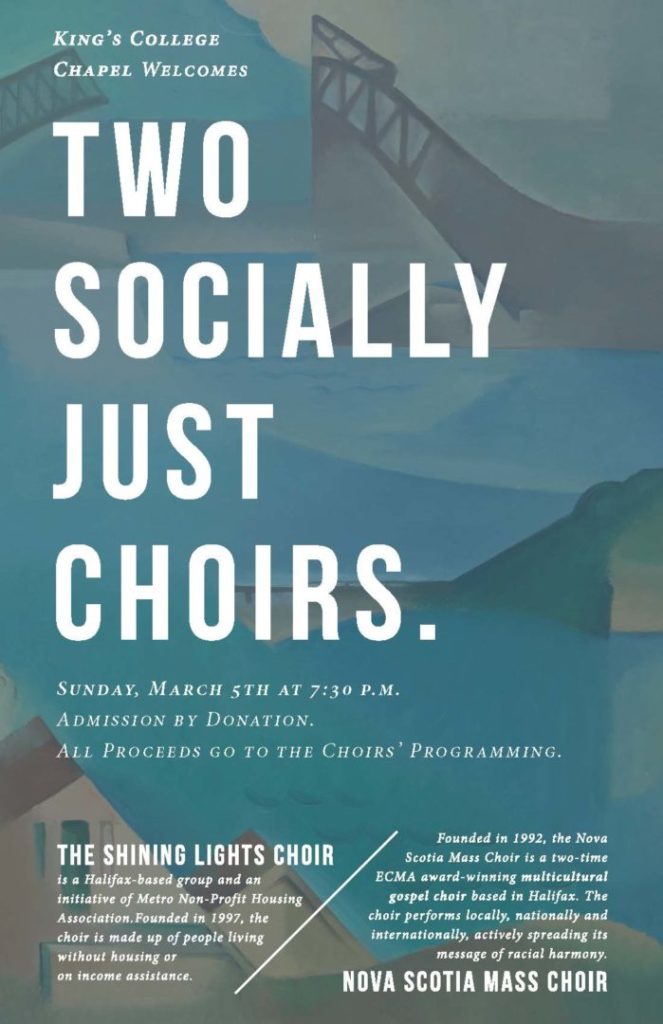 The Shining Lights Choir will join the Nova Scotia Mass Choir for a concert on Sunday, March 5 at 7:30PM in the King's College Chapel, 6350 Coburg Rd.
Founded in 1992, the Nova Scotia Mass Choir is a two-time ECMA award-winning multicultural gospel choir based in Halifax. The choir, celebrating its 25th year in 2017, performs locally, nationally and internationally, actively spreading its message of racial harmony.
Founded in 1997, The Shining Lights Choir is a Halifax-based group and an initiative of Metro Non-Profit Housing Association. The choir is made up of people living without housing or on income assistance. Now celebrating their 20th year, they have released four CD's and held over 200 performances, helping to raise awareness of some of the issues low-income individuals face. Members have opportunities to create meaningful music by working together.
Shortly after The Shining Lights Choir was established it performed with the Nova Scotia Mass Choir. This concert, a little over one hour in duration, will be a warm-hearted reunion of sorts. Admission is by free-will donation. All proceeds will go to Metro Non-Profit Housing Support Centre.