Night FYP Lecture Series
As part of the Night FYP lecture series, the King's Theatrical Society presents a special presentation of T. S. Eliot's Murder in the Cathedral in the King's College Chapel on Wednesday, October 25 & Thursday, October 26 at 8:00pm. Doors open at 7:45pm. Each performance will be followed by a short lecture and discussion.
Admission is free, but you must reserve tickets either through facebook.com/kingstheatricalsociety or on eventbrite. Reservations will be open soon.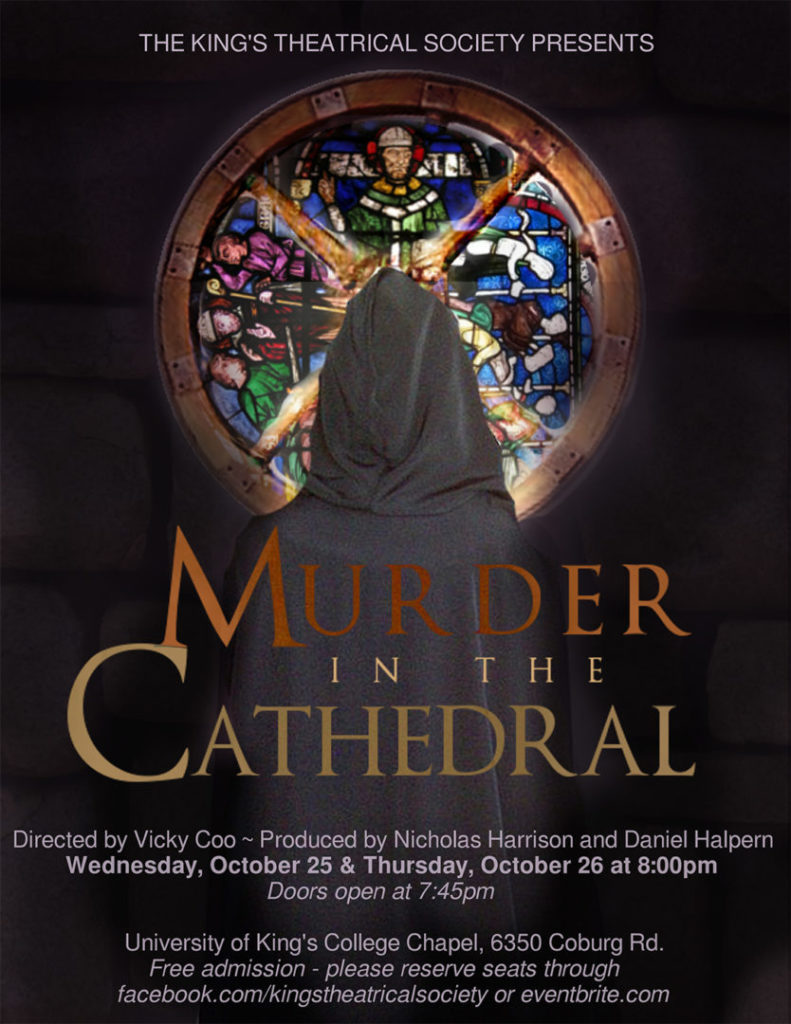 Poster by Megan Krempa.
Directed by
Vicky Coo
Starring
Hilary Allister
Erin Appleby
Ruth Ballard
Robbie Dryer
Frances Grace Fyfe
Noah Harrison
Jacob Hermant
Meghan Kitt
Katie Lawrence
Chloe Matamoros
Keely Olstad
Susannah Rebar
Alex Retzer
Caleb Sher
Jasmine Shenandoah
Molly Somers
Cameron VanBuskirk