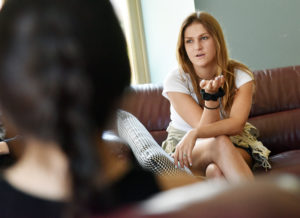 Humanities for Young People (HYP), is a non-credit programme for ambitious teens who want an intellectual challenge and a taste of college life.
For two intensive weeks in July, students will study challenging texts with some of our most engaging professors, develop their analytical, verbal, and interpersonal skills, and enjoy residential life at Canada's oldest chartered university.
HYP will clarify what we study in the humanities, how broadly applicable humanities skills are, and the way the humanities shape our communities. Our aim is to ignite curiosity and passion in young people.
HYP is an academic adventure that will take you from Ancient Greece to multicultural Canada.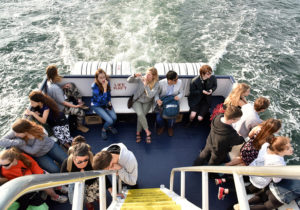 Each year, HYP will conclude with a public symposium. In 2016 the symposium was entitled The Humanities in Our Communities. It took place at Halifax's acclaimed Central Library. This symposium featured the work of students, professors, and a keynote address was delivered by George Elliott Clarke, Canada's parliamentary poet laureate and a passionate advocate for the humanities.
The theme for HYP 2017, which ran from July 7 – July 16, was The Challenges of Reconciliation. The Canadian Truth and Reconciliation Commission Final Report, released in 2015, insists that "education is the key to reconciliation." HYP 2017 gave students the chance to study works from the Indigenous and Western traditions to enrich your understanding of Canada's current reconciliation process.
HYP is open to all Canadian students ages 14 to 16 with an interest in writing, in reading, and in thoughtful inquiry.
For more information on Humanities for Young People, please visit hyp.ukings.ca or contact the program staff at hyp@ukings.ca