Decoding the News:
Truth and consequences in the 2019 federal election
The 2019 Joseph Howe Symposium
The federal election is bringing mixed messages to our social media feeds: the good, the bad and the bots are trying to inform or influence our votes.
How well will we judge what we see?
Craig Silverman of BuzzFeed News will take on that question and others about online manipulation at the University of King's College on Thursday, Nov. 7 at 7:00 pm in the 2019 Joseph Howe lecture, "Decoding the News".
Silverman's talk will reveal how our online environment is being manipulated, examine key examples from the federal election campaign, and offer advice everyone can use to fight misinformation – and outright lies – online.
He says we all have the power and the responsibility to help stop the flow of false and inaccurate stories: "People think, it seems very small (to share stories on social media) – like, 'oh, it's just me' – but you're sending a signal to the systems that will determine who else sees it."
BuzzFeed News and the Toronto Star are working together to monitor misinformation and disinformation in the 2019 election. As media editor at BuzzFeed, Silverman leads a reporting team that tracks and debunks false and misleading news around the world. He's been covering this beat for more than a decade.
Some of his best-known stories include the Macedonian teenagers running pro-Trump fake sites in the 2016 election and so-called "reputation managers" who help people hide past misdeeds or scandals in search engines. They have helped to make him an internationally acknowledged expert on online rumors, fake news and misinformation, disinformation, and media manipulation.
"Decoding the News" will take place in Alumni Hall, New Academic Building on the King's campus at 6350 Coburg Road in Halifax. The event is sponsored by the School of Journalism at the University of King's College as part of the 2019 Joseph Howe Symposium.
Everyone is welcome.
---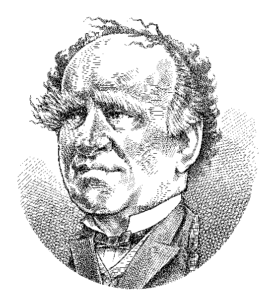 At the biennial Joseph Howe Symposium, the School of Journalism examines a topic of  civic interest and importance to journalism. Along with this year's topic and keynote lecturer, King's Journalism is offering a new elective on online misinformation entitled "Is it True? Journalism Verification Techniques".