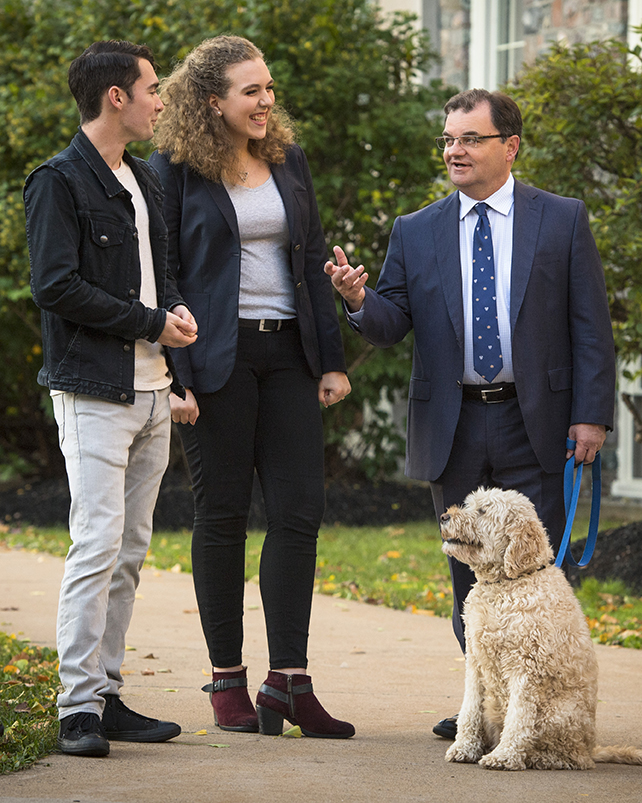 Welcome to the University of King's College. Getting to know you, whether you're a prospective or current student, alumnus, faculty, staff, donor or member of the wider King's community has been of paramount importance to me. Together we will preserve and develop what I believe is one of the most transformative university experiences available today.
King's offers an immersive college experience within Dalhousie University, one of Canada's leading research universities with its own great traditions in undergraduate education. We aspire to develop the mind, body and soul. Our unique interdisciplinary approach to the humanities, the critical importance of quality journalism to our society and the fine art of exceptional story-telling are at the core of a King's education. It is an education that embraces music, theatre, art, sports, resident life and spiritual growth. It also includes a rich world of clubs, societies and social activities that reflect the diverse personalities of King's students. But our rich history also tells a larger story of collegial traditions that are both time-honoured and reinvented, of welcoming and lasting friendship, of listening and being heard, and of contribution to others based on the self-knowledge that King's students acquire as both scholars and citizens.
King's history of innovation and leadership illustrates our distinctiveness as a small university that continues to think and act on a large canvas We do things differently at King's not simply to be different, but because we believe our educational mission and philosophy. I strive to serve King's and to ensure that the importance of King's is deeply understood, appreciated and concretely valued both on campus and in the wider world.
– William Lahey, King's 25th President and Vice-Chancellor