To the 12,000 plus alumni across the world, as well as current King's students who will soon join the alumni family, thank you for continuing to be strong ambassadors of the King's community.
You continue to prove the power and necessity of an education grounded in the humanities and in journalism. Your curiosity, enterprising nature and drive for a deeper understanding of the world continues to make an impact in your communities, wherever you may now call home. A sample of your wide-ranging contributions are joyfully captured in the alumni profiles that continue to grow in number on the King's Community page.
Our goal as an Alumni Association is to encourage you to stay engaged with King's and each other. We hope that whether it's been four months or four decades since your time at the university, you continue to feel connected through the strong sense of community created both intellectually and socially studying at King's.
Recent years have made it more difficult to gather in person. We have found new ways to stay connected and will continue to use technology to unite the King's community through events and programs via the Alumni Association. The Alumni Association  exists to help support King's alumni, and to support the  university's collegial example of living and learning in community, bringing understanding, creativity, and compassion to the world.
We hope that you keep in touch and inform the Advancement Office of any contact information updates as well as personal achievements and professional accomplishments that can be shared with the wider King's community through the alumni e-newsletter or our annual alumni magazine, Tidings. The King's community finds strength in communication – we would love to hear from you.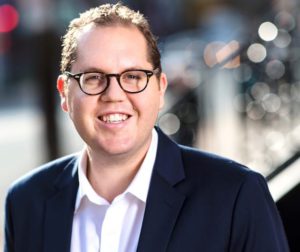 Ian Whytock, BA '10
President, University of King's College Alumni Association