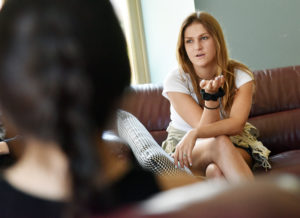 Humanities for Young People (HYP), is a non-credit programme for ambitious teens who want an intellectual challenge and a taste of college life.
From July 6–14, 2019, students will study challenging texts with some of our most engaging professors, develop their analytical, verbal, and interpersonal skills, and enjoy residential life at Canada's oldest chartered university.
HYP will clarify what we study in the humanities, how broadly applicable humanities skills are, and the way the humanities shape our communities. Our aim is to ignite curiosity and passion in young people.
HYP is an academic adventure that will take you from Ancient Greece to multicultural Canada.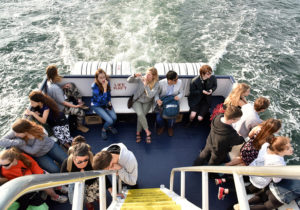 Each year, HYP will conclude with a public symposium featuring the work of students, professors and a keynote address. The 2016 symposium was entitled The Humanities in Our Communities, the 2017 symposium entitled The Challenges of Reconciliation, and the 2018 symposium was on Migration.
The theme for HYP 2019 is Thinking Through Fear.
In philosopher Martha Nussbaum's new book, The Monarchy of Fear, she claims that "fear makes us want to avoid disaster, but it does not tell us how." Fear is a fundamental human emotion. It is also pervasive in today's popular culture, public discourse, and news media. In the so-called "Age of Terror," fear works personally and politically, psychologically and culturally.
HYP is open to all Canadian students ages 15 to 17 with an interest in writing, in reading, and in thoughtful inquiry. The application deadline is June 1, 2019.
For more information on Humanities for Young People, or to apply, please visit hyp.ukings.ca or contact the program staff at hyp@ukings.ca