Tuesdays from Oct. 15 to Dec. 10, 6:30 – 9 p.m.
No class on Nov. 12.
Seminar Room, 3rd Floor, New Academic Building
The poet Stanley Kunitz wrote "the empty ones are those who do not suffer their selfhood."
For those of us of trans, queer, two-spirit, or LGBTQ experience, we know what it is like to have our stories marginalized, fetishized, or ignored; or else lumped together by dominant culture in totalizing ways which fail to account for the unique and singular experiences that compose our lives and purviews. In this creative writing workshop, we will focus on digging down into the depths, finding the stories, images, moments, tones, metaphors, and words that give shape to what we know and have lived through. Prepare to cramp up your writing hand, because we will generate a lot of ideas here. We'll tease out a moment of personal significance and unfold it into a short piece for workshop that may serve as a springboard for development into a longer work of creative nonfiction.
Geared toward writers of all levels from the LGBTQI2S communities (and allies) who want to explore ways of rendering marginalized experiences into razor-sharp creative writing, this eight-week creative writing workshop will provide you with ample opportunity to generate new writing wrung from the hard-won knowledges of your own life. You will dig down through the basalt into the heart of your unique life experiences, uncover the unsayable, journey toward your personal hinterlands, tickle the uncomfortable edges, and render this raw treasure into a short work of creative nonfiction. We will examine ways to uncover the "so what" of our own stories, as well as ways to avoid clichéd language and representation. We'll explore ways of rendering our own philosophical and ethical truths while avoiding the didactic. We'll consider audience and its effects on our writing. You will engage in energetic, supportive, vigorous, and compassionate discussion with fellow students on topics such as writing issues, craft points, and cultivating a writing practice. We'll discuss the ethical and personal considerations of using material from one's own life, talk about writing from marginalized experiences that are not our own, and how to delve past our own limitations while expanding our comfort zones.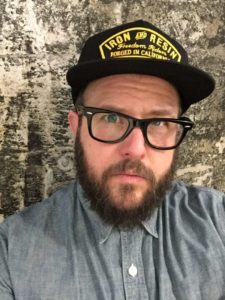 Cooper Lee Bombardier is a writer and visual artist based in Halifax. He holds an MS in Writing/Book Publishing (Portland State University), an MFA Creative Writing/Nonfiction (Portland State University), and a BFA Illustration (Massachusetts College of Art). His writing appears in many publications and in 12 anthologies, such as The Malahat Review, The Kenyon Review, Ninth Letter, CutBank, Nailed Magazine, Longreads, BOMB, and The Rumpus; and recently in the Lambda Literary Award-winning anthology, The Remedy–Essays on Queer Health Issues, and the Lambda-nominated anthology, Meanwhile, Elsewhere: Speculative Fiction From Transgender Writers, which won the 2018 American Library Association Stonewall Book Awards Barbara Gittings Literature Award. His recent essay "Half as Sensitive" was nominated by The Malahat Review for a 2019 Canadian National Magazine Award in Personal Journalism. The Huffington Post listed Cooper as one of "10 Transgender Artists Who Are Changing the Landscape of Contemporary Art." He has received fellowships from the Regional Arts and Culture Council, Lambda Literary Foundation, and RADAR Labs. Cooper Lee has taught at the University of Portland, Clark College, Portland State University, Saint Mary's University, NSCAD, and as a visiting writer at the Pacific Northwest College of Art's Critical Studies graduate program, and at various high schools as a writer-in-residence through Writers in The Schools. His memoir-in-essays Pass With Care, is forthcoming from Dottir Press in Spring 2020.