Wednesdays, October 4 – November 22
6:30 – 9 p.m. AT
Online
Introduction to Memoir Writing is a creative writing workshop for writers of all levels who wish to learn the power of memoir to harness personal experience into literary art. Aspiring authors without any formal writing experience are welcome too. Through the art of storytelling and writer's craft, you'll discover how to transform your unique life events into memorable tales that hold universal power and will resonate with readers.
This workshop will teach you to use form, structure, theme, metaphor, specific detail, and other elements of writing to create engaging scenes and stories. You'll also learn about voice, subjectivity, point of view, and choosing time frames. We'll look at excerpts from diverse contemporary and classic memoir and discuss the added challenges of trauma-related memoirs.
Introduction to Memoir Writing will not only ease doubts or fears you might have about writing your memoir but will provide you with the community, accountability, and support you need to write your book with confidence and clarity. Course work will include working on your memoir and workshop pages, preparing feedback for your fellow students, and short readings.
---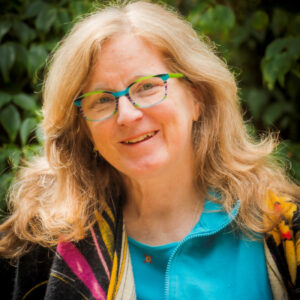 Heather Conn is author of the 2023 memoir No Letter in Your Pocket (Guernica Editions), which the late Sylvia Fraser said was "beautifully written." Her nonfiction has appeared in numerous anthologies and more than 50 publications, including The Globe and Mail, Vancouver Sun, Edmonton Journal, and Canadian Geographic. Heather is the author of four other books: two nonfiction histories and two children's fiction, including Six Stinky Feet and a Sasquatch (Peppermint Toast Publishing, 2019). She has won writing awards from Southam Communications, the Writers' Union of Canada, the Federation of B.C. Writers and others.
As a freelance editor, Heather has edited dozens of books, a BC-wide magazine, employee newsletters and an array of corporate materials. She coaches authors one-on-one and has taught diverse genres at a variety of venues, including Selkirk College and Capilano University in B.C. Heather has a master of fine arts degree in creative nonfiction from Goucher College in Baltimore. Find out more at heatherconn.com.