What the fellowships offer employers
A King's degree opens paths and journeys to all corners of the world, and in all fields. If you are an employer who values students who possess humanities skills and aptitudes and wish to provide a work-term experience for a student, consider applying as an employer to the King's Undergraduate Fellowships in Public Humanities. This is an unparalleled opportunity to provide a defining experience for a student at King's.
Participating organizations will be expected to engage the student with placements that will be beneficial for all parties. In turn, this fellowship will provide organizations with students who are creative thinkers and eloquent communicators.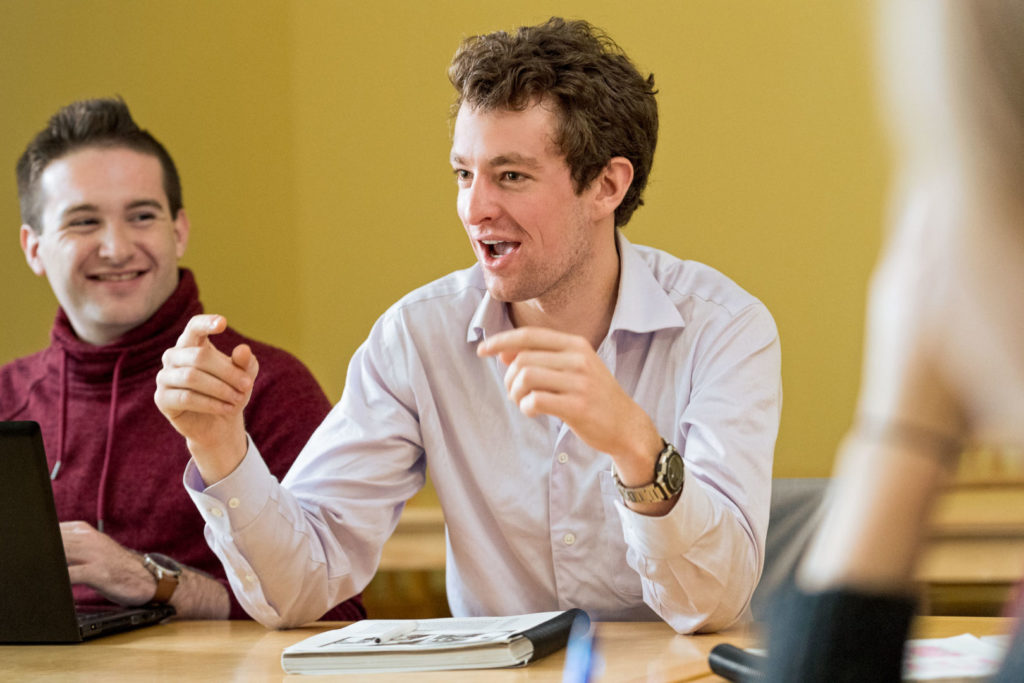 An education at King's means our students move nimbly between disciplines, resulting in thinkers who embrace big ideas and understand the human dimensions of our technology-driven world.
King's will facilitate the process of selecting fellows, of receiving organizational applications for the placements, and of matching successful organizations with successful fellows.
Each fellowship will be valued at $5,000 per student, per summer of eight to 10- weeks. King's will transfer funds to organizations, and organizations will in turn pay students.