Officers
Stephanie McGrath, BJ(Hons)'99
President and Board of Governors Representative (2021-2023)
Describe your King's experience in three words: Warm, hard, mind-altering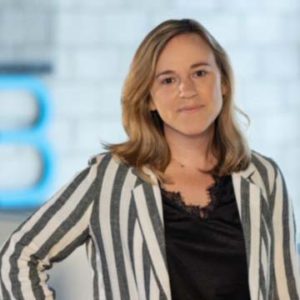 Stephanie is the VP of strategy for a large digital marketing agency. She leads a team of writers, analysts, social media and SEO strategists to create marketing campaigns, communications plans and experiences for hotels, resorts, cruise lines and destinations. Stephanie's journalism degree from King's helped her secure her first digital content job and she has continued to progress throughout her career using all that she learned at King's, particularly the ability to clearly articulate your point and to absorb other perspectives. Her advice to new students is to do the readings, work hard and be nice to your professors and interested in what they have to share. Outside of the classroom, Stephanie recommends trying things you've never done before, finding time to exercise even if it's just a short walk around the block, and using your time at King's as an opportunity to explore.
Jenn Thornhill Verma, BJ(Hons)'02, MFA'19

Vice-President
Describe your King's experience in three words: Reading, writing, publishing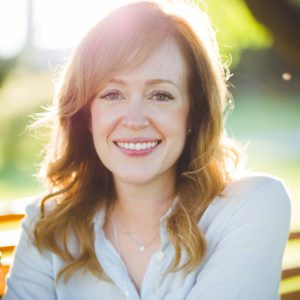 Jenn Thornhill Verma is a journalist, visual artist and non-profit executive from Corner Brook, Newfoundland and Labrador (NL), now living in Ottawa with her family. She has Master's degrees of Fine Arts (Creative Nonfiction, University of King's College) and Science (Medicine, Memorial University of Newfoundland), is a fellow of the Royal Canadian Geographical Society, an alumna of the Oxford Climate Journalism Network, and executive lead of the Global Commission on Evidence to Address Societal Challenges. In 2019, Jenn published her first book, "Cod Collapse: The Rise and Fall of Newfoundland's Saltwater Cowboys," which features her cover art and was shortlisted for a historical writing award at the 2021 Atlantic Book Awards. Jenn's book inspired her first short-film, "Last Fish, First Boat," recounting the story of a fifth-generation fisherman who pivots to boat-building after the cod fishery closes. Jenn has bylines in Canadian Geographic, CBC, The Globe and Mail, Maisonneuve, The Narwhal, Reader's Digest, and more.
Members at Large
Sheima Benembarek, MFA'20
Describe your King's experience in three words: Lobster rolls, journalism, conversations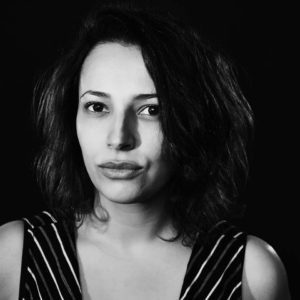 Sheima Benembarek is a Moroccan Canadian freelance writer and publishing professional. Currently, she works as an events manager for The Walrus. Previously, she was in business development and brand communications at Corporate Knights and an editor at Broadview. She has a Concordia University bachelor's in literature and creative writing, a graduate diploma in book, magazine and electronic publishing from Centennial College, and a University of King's College MFA in creative nonfiction. Her writing has appeared in print and online publications including the Literary Review of Canada, Maisonneuve, Corporate Knights, The Walrus, Torontoist, Broadview, and This. She was named one of the five RBC Taylor Prize Emerging Writers in 2020. At the moment, she is working on a nonfiction book project titled Halal Sex: The Intimate Lives of North American Muslim Women, slated for publication by Penguin Canada in Spring 2023.
Geoff Davies, BJ(H)'10, MJ'15
Describe your King's experience in three words: J-School, Rugby, Wittgenstein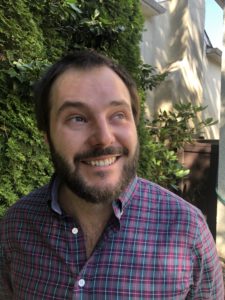 Geoff is a writer, strategist, entrepreneur, and — always, in his heart — a journalist. He first came to King's as a teenager who was in love with the newspaper, and stayed because he loved the community and the Quad. His proudest achievement at King's was joining the rugby team and learning to play, for the first time, a sport that terrified, confused, and fascinated him. In FYP and CSP, he learned to think (finally!) and felt the excitement of those moments when ideas 'click'. After King's, he spent half a decade realizing his journalism dreams, before realizing another one — coming back to King's. He returned to earn a Master of Journalism degree in New Ventures, studying digital media and business models. He was proud to serve, meanwhile, as Don of Radical Bay, and privileged to have such a special group of students to support. Today, he operates a content marketing agency, as founder of DSSI MKTG. His advice to new students is: savour it.
Victoria Foley, BJ(Hons)'05

Describe your King's experience in three words: Beginnings, exploration, community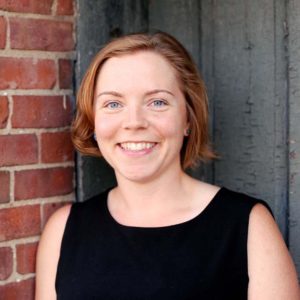 Victoria Foley resides in Biddeford, Maine and brings more than a decade of experience in event planning and execution, including management of volunteers and teams, to the table. She is currently the Director of Marketing & Communications for the New England Cancer Specialists. She has had experience in government, having served as an elected state representative for the State of Maine, serving on the Health Coverage, Insurance and Financial Services Committee as well as the Maine-Canadian Legislative Advisory Commission from 2018-2020 and was also a city councilor for Biddeford, Maine from 2017-2018. She has served on a number of volunteer boards in multiple capacities, including YMCA of Northern York County and Big Brothers & Big Sisters of Southern Maine, and is currently completing a certificate in Professional Fundraising.
Nick Harris, BA'22
Describe your King's experience in three words: Bold, Boundless, and Beautiful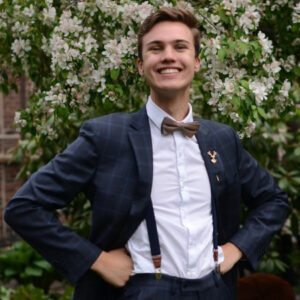 Nick is a recent alum with extensive experience in the international student movement. He was elected to serve as the King's Students Union President and currently serves as the Vice-President of the University of Oxford Student Union. His time at King's culminated in his selection as a Rhodes Scholar in 2022, allowing Nick to pursue graduate studies in International Relations at the University of Oxford. After reading Plato's Symposium in the Foundation Year Program, Nick celebrated his 19th birthday with a symposium on the definition of happiness in his small room in Radical Bay. His advice to current Kings students is to keep raising your hand—whether it be in the classroom, at the protest, or beyond—as we continue reaching for a better community and a better world. 
Laura Holtebrinck, BA(Hons)'13
Describe your King's experience in three words: challenging, community, cherished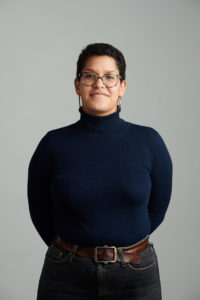 Laura is the Communications Manager at Music Publishers Canada and the Canadian Private Copying Collective, and lives in Toronto. Her journey at King's was not linear. She originally came there to study Journalism, switched to Contemporary Studies, and later added Sociology and Film Studies to that. As if that didn't keep her busy enough, she was also a Stage Manager in the KTS several times, a three-time Frosh Leader, worked on Patrol for three years, on the A&A front desk for a year, co-founded the King's Trivia Society (aka "the other KTS") and co-wrote an Infringement Festival play. Though not always easy or perfect, Laura cherishes her time at King's immensely, from the challenging readings (of which she definitely read 100% of) and most especially to the friends and community she found at King's, which have continued long past her undergraduate days. Her advice to current and future King's students is: "Don't be intimidated and trust yourself!"
Andrew MacDonald, BJ(Hons)'99
Describe your King's experience in three words: Hogwarts with journalism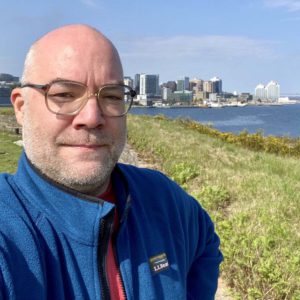 Andrew works as a content strategy manager at Eastlink. Although he was unaware at the time, the online journalism course put him on a path to an exciting future in digital media, working for a variety of news, social media and content companies. Andrew is thankful to King's that long before Google, Facebook or YouTube came along, he learned to balance critical and analytical thinking with creativity, in pursuing new ways to understand and solve problems. His advice to new students is to remain curious. Andrew believes that you shouldn't let career ambitions or future plans prevent you from exploring new things or discovering new talents and interests. And, of course, Andrew's most important piece of advice is, "Don't procrastinate on starting your FYP papers!"
Lesley-Anne Steeleworthy, BJ'02
Describe your King's experience in three words: The right choice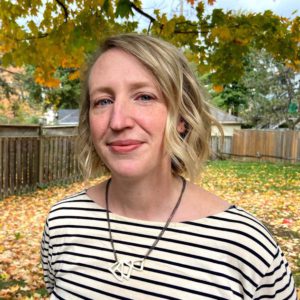 Lesley-Anne is a marketing writer for Christie Digital in Kitchener, Ontario. Prior to that, she worked in social media and communications for agencies and non-profits. According to Lesley-Anne, she would have never found her way into public relations and communications without King's. As well as enhancing her writing and communication skills, she made some of her closest friends at King's, who have helped her along the way both professionally and personally. Lesley-Anne's advice for one-year journalism students; "Get ready for an intense, but amazing experience! Throw yourself into your studies, let yourself be uncomfortable with new experiences, be open to feedback, try something new, and enjoy the short time you have with your classmates. No matter what, you're going to walk away at the end of the year with the tools and the network you need to start the next part of your professional journey."
Nerissa Zhang, BA'23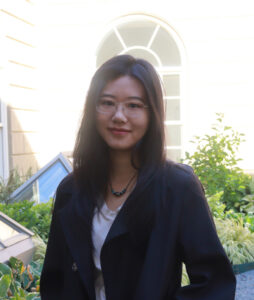 Nerissa, originally from China, is an international graduate of Kings where she studied Classics and Philosophy. Drawing from her muti-cultural perspective and humanities-based education, Nerissa developed strong critical thinking skills and fostered a deep understanding of diverse global perspectives. During her time at King's, Nerissa implemented an asset management database during her internship at Facilities Management, increasing workplace efficiency by providing digital access to asset conditions and criticality. She also contributed to the Books by Heart project, an initiative providing free e-books and audiobooks to Nova Scotia patients, demonstrating her commitment to innovative care solutions. Recently began her career as an Assistant Project Manager at Colliers Project Leaders, Nerissa diligently aligns her work with the company's vision of fostering sustainable, livable cities, improving patient care, and enhancing workplaces. Cherishing the lessons learned at King's, she integrates her humanities background to address the diverse needs of stakeholders, ensuring the projects uphold these central goals.
Ex-officio
Ian Whytock, BA'10
Past-President and Board of Governors Representative (2021-2023)
Describe your King's experience in three words: Stretching, invigorating, exposure.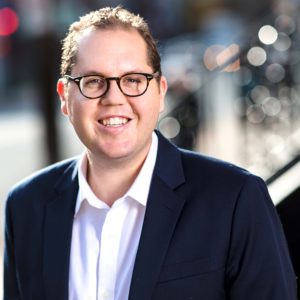 Ian is a strategy consultant and focuses on advising early stage and growth companies on go-to-market, scaleup and commercialization strategies. He thrives on identifying needs and making connections for companies. His experience spans company leaders across multiple industries including consumer packaged goods, ocean technology, life sciences, data analytics and nutraceuticals. Prior to consulting, Ian was a founding team member at two technology start-ups.  The rigorous analytical toolkit that Ian was given from his education at King's serves him well in his approach to serving clients with complex and multi-layered problems.  The pursuit of a strong question before a strong answer, a mark left on him by King's, is something he pursues in his work each day. His advice to any new King's student is simple; approach your first year with humility – this is the beginning to all learning. Expect to be challenged and embrace learning ideas that at first may conflict with your own.
Sara MacCallum, KSU
KSU President (2022-2023)
University President & Vice-Chancellor
Director of Advancement