The 2023 Data School will be in person June 26-30. More information will be available soon.
Stay tuned to this space!
Data is everywhere and everyone is talking about data. How to use it, leverage it, tell stories with it. The University of King's College Summer School in Data Journalism is Canada's premier annual boot camp in basic data journalism skills. Since 2008, we've trained close to 100 journalists from small weekly papers right on up to the country's largest and most prominent news organizations, including the Canadian Press, Toronto Star and the CBC.
The schools are coordinated by Fred Vallance-Jones, a pioneer in data journalism in Canada who leads the university's masters program in investigative data journalism.
No experience necessary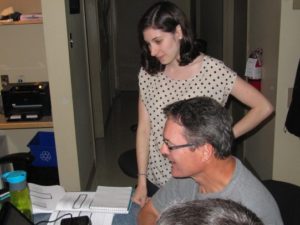 You'll learn the basics you need to find, understand and use data to break important stories on COVID-19 and other newsworthy subjects. The focus is on data literacy and basic analysis techniques using spreadsheets, database and mapping tools. This is the course you need if you've been wanting to get started with data journalism but don't know where to begin.
Once again in 2022, the King's Summer School in Data Journalism is going online, from June 27 to 30. This is the 15th consecutive year for Canada's best and longest-running data journalism training program.