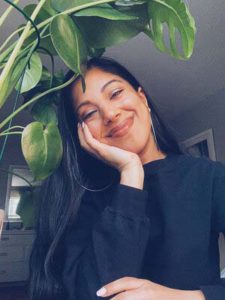 Jungle Flower workshops are survivor-centred and survivor-led. These workshops are a space where people who have experienced abuse and sexual violence can share their stories. Each week, participants will explore different tools and topics designed to help survivors in their healing. All sharing is voluntary.
Jungle Flower (she/her) is a Toronto-based poet, speaker, workshop facilitator, and trauma-informed writing guide.
Dates
Thursdays, 6-7:30 p.m.
September 16
September 23
September 30
October 7
October 14
October 21
Free online via Zoom.
Workshops are open to all students in Nova Scotia. If you have any questions, please email survivorsupport@dal.ca