The Armbrae Dialogue at King's
The Stories of African-Canadians: Navigating Between Fiction and History in Exploring Slavery, Freedom and Contemporary issues
Keynote Address by Lawrence Hill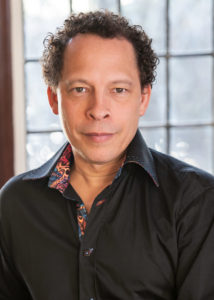 Dr. Lawrence Hill (DCL'19) is a writer and a professor creative writing at the University of Guelph. He's written 10 books, including The Illegal and The Book of Negroes, which tells the story of a girl's abduction in Africa and enslavement in America, and her escape to freedom in Nova Scotia. Hill's writing explores themes of racism and inequality, and also of identity, belonging and of connections between peoples of the African Diaspora. Currently, he is writing a novel about the African-American soldiers who helped build the Alaska Highway in northern BC and Yukon in 1942-43. He has been inducted into Canada's Walk of Fame, and is a Member of the Order of Canada.
Following his presentation, Dr. Hill will engage in a question and answer session moderated by Portia Clark, CBC Radio's host of Information Morning.
This is a free, public event. More about the Armbrae Dialogue.