Several times each semester, President Lahey brings a King's alum to have lunch in the Boardroom with current students. Together, they enjoy a delicious meal and casual conversation.
This year, due to Covid-19 gathering restrictions, the event will take place in the King's Boardroom.
Guest Alum – Trevor Murphy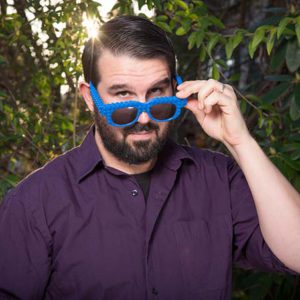 On Friday, December 10, 2021, students will hear from Trevor Murphy, BJ(Hons)'06. Trevor is an award-winning, bilingual publicist based in Halifax, NS. He has helmed strategic media campaigns for artists such as Matt Mays, Aquakultre, Choir! Choir! Choir!, Gabrielle Papillon, By Divine Right, Dog Day and Anthony OKS, record labels such as Forward Music Group, You've Changed Records, and LHM Records, festivals such at the East Coast Music Awards, SappyFest and the Halifax Urban Folk Festival, television shows such as the iconic Canadian comedy series This Hour Has 22 Minutes, and clients such as Side Door, Mary Walsh, and HEIST. He is the former Chair of the Creative Nova Scotia Leadership Council, a current Board member for both Music Nova Scotia and la Fédération culturelle acadienne de la Nouvelle-Écosse and an independent musician who fronts the longstanding Halifax indie-rock band Quiet Parade and the newly founded Acadian pop-rock outfit Sluice.
Sign Up Now!
More Lunches in the Boardroom
Fall term
Thursday, October 14, 2021
Friday, November 26, 2021
Winter term
Friday, February 18, 2022
Thursday, March 3, 2022
Friday, March 18, 2022