Night FYP
Pop-Up Love Party: Plato's Symposium Re-Imagined
Zuppa Theatre Company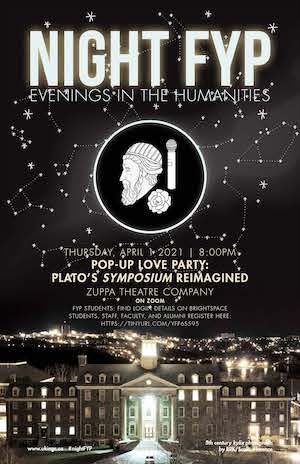 Pop-Up Love Party reimagines Plato's Symposium in its quest to define love with all its plagues and pleasures. It's a philosophical feast, a sensory slip n' slide, and a theatrical experience so unique it could only come from deep in the heart. This event is open to King's students, faculty, staff and alumni.
The event will take place on Zoom. Register to be emailed the Zoom link before the event.
---
You can read about Zuppa Artistic Directors Susan Leblanc and Alex McLean on King's Community.