Founded in 2017 through a donation from Oriel MacLennan, the MacLennan Lecture takes place as part of a visiting scholar program hosted by the History of Science and Technology program.
This year's MacLennan Lecture will be delivered by Dr. Erika Dyck (Canada Research Chair in the History of Medicine, U.Sask), and is titled, A Psychedelic Resurgence: Lessons from the Past.
A Psychedelic Resurgence: Lessons from the Past
Psychedelics have resurfaced in the 21st century. The American FDA declared both MDMA (Ecstasy) and psilocybin mushrooms to have breakthrough status for their capacity to outperform their pharmaceutical competitors in clinical trials. Health Canada has allowed for select uses of psychedelics, while Alberta has boldly supported psychedelics in therapy beginning in 2023. Researchers and journalists alike claim that we are experiencing a psychedelic renaissance. In this presentation Dyck will examine the historical roots of this moment, from Ancient and Indigenous uses of plants for healing and spiritual purposes, through the medical experimentation of the 1950s and the countercultural embrace of psychedelics that some argue resulted in their prohibition. Dyck asks, what has changed to warrant a retrial and what is at stake in this resurgence?
About Dr. Erika Dyck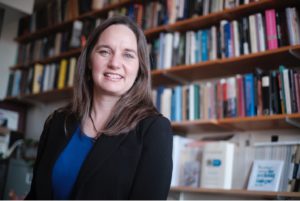 Canadian Research Chair and Saskatoon based historian, author and VP of the Alcohol and Drug History Society, Erika Dyck has been at the epicenter of conversations bridging science, medicine, Indigenous knowledge, drug policy, commerce, and ethics surrounding psychedelics. For 20 years she has watched psychedelics move from an earlier heyday of research and a cultural fascination with drugs like LSD, mushrooms and peyote that led to strict global prohibitions. Only underground labs and protected Indigenous ceremonies persisted. But now, psychedelics are part of mainstream conversations about their capacity to overhaul a mental health crisis, and Erika is at the forefront of these discussions.
Join us for the livestream!