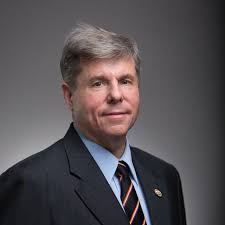 Dr. Ian Holloway, Dean of the University of Calgary Faculty of Law, will present a lecture in the Lodge followed by a Q&A for Foundation Year Program (FYP) and upper-year students about King's new partnership granting provisional pre-admission to Calgary Law for FYP students.
Under this new partnership, students who complete FYP as part of their degree at King's and meet all other admissions criteria to the U of C Faculty of Law program will have an advantage in the applicant pool.
At 5 p.m. in the President's Lodge, Dr. Holloway will present a lecture entitled "The Language of Law." All King's community members are welcome and no RSVP is required.
From 6 – 7 p.m. in the Lodge, Dr. Holloway will answer King's students' questions about the U of C Faculty of Law program and the King's-UCalgaryLaw agreement. Pizza will be provided. Students, if you wish to attend this portion, RSVP to pamela.hazel@ukings.ca