The Alex Fountain Memorial Lecture is one of the only annual lectures in Canada with speakers nominated and selected directly by students.
Who is invited is up to you and your imagination!
The first round of nominations will take place from February 6 – February 17, 2023. King's students can vote by ballot Monday to Friday 8:30 a.m. – 4:30 p.m. outside of Prince Hall, or by clicking the button below.
About the Alex Fountain Memorial Lecture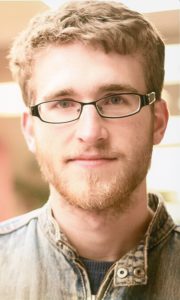 Fred and Elizabeth Fountain and their daughter Katharine established the Alex Fountain Memorial Lecture in 2011 to honour Alex, who died in August 2009. This exceptional gift to the college enables the King's student body to invite a speaker of their choosing to the university each year. Previous lecturers include author Michael Ondaatje, Governor General Michaëlle Jean, experimental vocalist and artist Tanya Tagaq, and most recently Cree artist Kent Monkman.
Alex Fountain Memorial Lecture Nominations