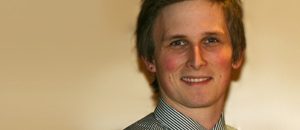 I grew up in a very fiscally modest single-mother household along the Northwest Arm just outside of Halifax. As both a filmmaker and musician, my mother encouraged my two brothers and me to participate in the arts while my extended family of boat-builders instilled within me the virtues of hard work. When in high school at J.L. Ilsley, I became close friends with a student from Japan and was fortunate enough to travel to Japan with him to visit his family. When I returned, it became apparent that this experience was truly life changing as my interest in global issues and politics became my passion.
In my senior year of high school, I was nominated and selected by the United Nations Association of Canada as one of four Canadian youth to attend an International Model United Nations in The Hague. Upon graduation, I applied to the University of King's College and enrolled in the Foundation Year Programme. My experience in FYP was, like my visit to Japan, another pivotal moment in my life. The exposure to such a wealth of knowledge and a strong campus community fortified my ability to think critically. The student community and staff at King's share a collective sincerity in every operation on campus, and I am truly proud to be a King's student.
Though post-secondary academia is no easy task in and of itself, I've remained committed to politics, but with a more local focus. In the 2009 Nova Scotia provincial election, I ran as a candidate for the Green Party of Nova Scotia and conducted one of the most successful Green campaigns province-wide. Most recently, I have been nominated as the Green Party of Canada's candidate for Halifax. After completing my degree in political science, it is my aspiration to attend law school and eventually practice environmental law.
While I have always retained the opinion that my own self-determination has no limitations for my ability to accomplish things, it has often been financial limitations that have prevailed. As a full-time student solely reliant on student loans, The University of King's College's bursary awards have been absolutely invaluable to my efforts. I give my most sincere thank you to everyone who has contributed to making for limitless possibilities for students at King's College.
Anthony Rosborough, who graduated in 2011, received bursary funding during each year of his study at King's.