Please note this event was postponed due to inclement weather. It is rescheduled for Sunday, April 2 at 2 p.m.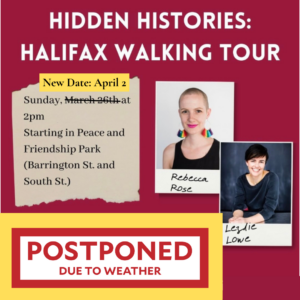 ---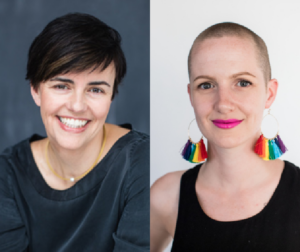 Join us Sunday, March 26th at 2:00 p.m. for a unique walk through Halifax.
Lezlie Lowe (left), author of The Volunteers: How Halifax Women Won the Second World War, and Rebecca Rose (right), author of Before the Parade: A History of Halifax's Gay, Lesbian, and Bisexual Communities, 1972-1984, will lead a walking tour of important landmarks from their books.
RSVP to the Historical Walking Tour of Halifax
Right banner photo: Robin Metcalfe
About Books by Heart:
Members of the King's community have free, unlimited access to a collection of Atlantic Canadian eBooks and audiobooks, through Books by Heart, which is being tested at King's before launching in a Nova Scotia hospital. Please check out the newest additions to the collection and stay tuned for more information on how to read!