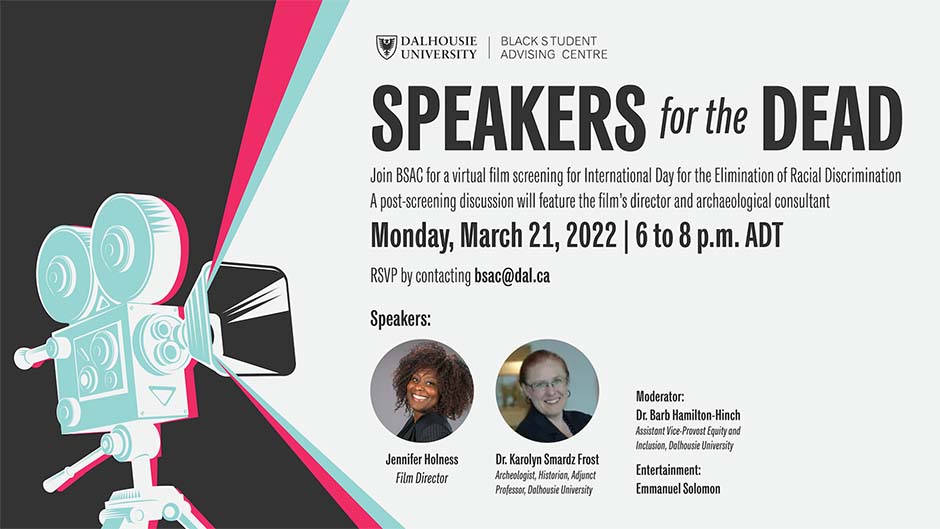 Please join us to watch the documentary film Speakers for the Dead.
This documentary reveals some of the hidden history of Black people in Canada. In the 1930s in rural Ontario, a farmer buried the tombstones of a Black cemetery to make way for a potato patch. In the 1980s, descendants of the original settlers, Black and White, came together to restore the cemetery, but there were hidden truths no one wanted to discuss.
A post-screening discussion will feature the film's director and archeological consultant.
Speakers
Ms. Jennifer Holness, Director
Dr. Karolyn Smardz Frost, Archeologist, Historian, Adjunct Professor, Dalhousie University
Moderator
Dr. Barb Hamilton-Hinch, Assistant Vice-Provost Equity and Inclusion, Dalhousie University
Entertainment by
Mr. Emmanuel Solomon