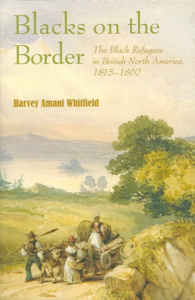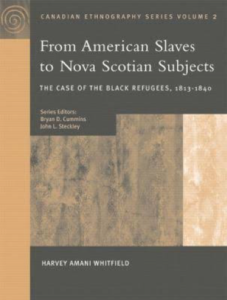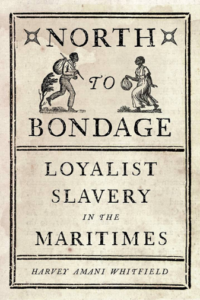 Harvey Amani Whitfield is a professor of United States and Canadian history in the Department of History at the University of Vermont, where he was also Director of Critical Race and Ethnic Studies (2008-09). He received his B.A. at Colorado State University, and his M.A. (1999) and Ph.D. (2003) in the Department of History at Dalhousie. His books include Blacks on the Border: The Black Refugees in British North America, 1815-1860, The Problem of Slavery in Early Vermont, 1777-1810, North to Bondage: Loyalist Slavery in the Maritimes, and Black Slavery in the Maritimes: A History in Documents. He is the author of numerous articles, book chapters, and encyclopaedia entries on the subject of slavery in Canada and its aftermath, and the co-editor and co-author of a special issue of Citizenship Studies, entitled Freedom on the Margins,"  (February, 2006). Among his other projects is a virtual web exhibit "African Nova Scotians in the Age of Slavery and Abolition, 1749-1833," at the Nova Scotia Archives and Records Management (2004).
In his lecture, entitled "Slave Lives Matter," Dr. Whitfield will present several short biographies of Black slaves in the Maritimes, building on his current book project Biographical Sketches of Black Slaves in Atlantic Canada, which documents the lives of 1,300 enslaved Black people. While the focus of the lecture will be individual slave experiences, Dr. Whitfield will also cover the broader context of regional slavery, including the details of slave work, slave families, and slave-related court cases.
A reception will follow in the President's Lodge.
We express our gratitude to the Nuyten Dime family for their 2017/18 gift to the King's Annual Giving Fund, which made this lecture possible.