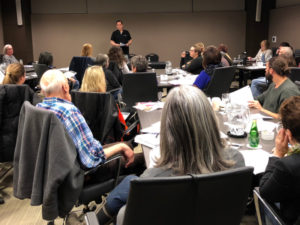 Are you considering writing your memoir? Is your story ready to come to life in book form? This 90-minute panel from the University of King's College Master's in Fine Arts (MFA) in Creative Nonfiction program will illuminate the possibilities of memoir, perhaps inspiring you to pick up that pen! Join our MFA alumni Pauline Dakin, Sue Harper, Jason Schreurs, and RC Shaw for a session on memoir writing on February 12.
Panelists will discuss the different ways they brought their life story to the page, discussing the surprises, challenges, ethical issues, and creative possibilities they discovered as they wrote. They'll also talk about how to thread your own story into a bigger narrative by exploring the themes that anchored their books, and how they connected individual tales to universal stories. If you're thinking about applying for the King's MFA program, or are just interested in finally kickstarting your memoir, this session is for you.
Webinar starts at 3 p.m. AST – Zoom link included with registration confirmation.