Several times each semester, President Lahey brings a King's alum to have lunch in the Boardroom with current students. Together, they enjoy a delicious meal and casual conversation. Check back here for updates about the visiting alum for this date.
Guest Alum – Trevor Murphy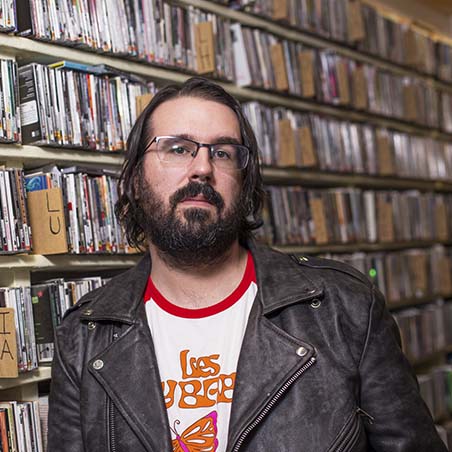 Don't miss an opportunity to meet Trevor Murphy, BJ(Hons)'06, an award-winning publicist and musician based in Halifax, NS.  During President Lahey's last lunch in the boardroom for the 2022 winter semester, Trevor will talk about his experience managing media campaigns for artists such as Matt Mays, Aquakultre, and Choir! Choir! Choir! as well as his own musical career performing in English and French with his bands Sluice and Quiet Parade.
With a long history in the arts community, Trevor can share what it means to do publicity for shows like This Hour Has 22 Minutes, the East Coast Music Awards, and to be invested in collaborating with government to support the arts. A Board member for both Music Nova Scotia and la Fédération Culturelle Acadienne de la Nouvelle-Écosse, Trevor uses music to explore the Acadian identity, historically and currently, and he looks forward to being back on campus. If you're lucky, he might sing for you.
Sign Up Now!
More Lunches in the Boardroom
Fall term
Thursday, October 14, 2021
Friday, November 26, 2021
Winter term