Several times each semester, President Lahey brings a King's alum to have lunch in the Boardroom with current students. Together, they enjoy a delicious meal and casual conversation.
This year, due to Covid-19 gathering restrictions, events will be held in the King's Boardroom.
Guest Alum – Chère Chapman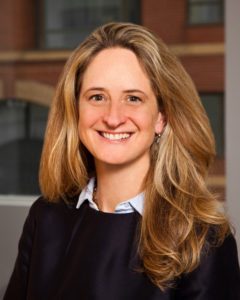 On Friday, November 26, 2021, students will hear from Chère Chapman, BSc(Hons)'94. After graduating from King's with her Honours BSc in biology, Chère Chapman set out for a year in rural Japan as part of a global teaching and cross-cultural exchange program of the Japanese government. After two years back in Canada during which time she completed a Master's of Health Science in Community Health and Epidemiology from University of Toronto, Chère returned to Asia as an HIV/AIDS epidemiologist at the Communicable Disease Centre (CDC) in Singapore. Over the next decade, Chère did her MBA at London Business School before returning to Asia once again to establish a consultancy in Singapore and Vietnam developing multi-stakeholder partnerships with international NGOs and Fortune 100 companies. Chère has negotiated complex projects from Papua New Guinea to India to Bangladesh for organizations such as CARE International, Chevron, Visa, and The Clinton Foundation. Chère's East Coast Canadian roots eventually pulled her back to Halifax where she is now CEO of Ardea Outcomes, a specialist health research firm. Chère is a past board member for the University of King's College and Touch Sala Bai, a charity fighting human trafficking in Cambodia. Chère is currently an associate at Creative Destruction Lab Atlantic, a founder of Sandpiper Ventures, a director at the Atlantic Women's Venture Foundation, and the chair of ONSIDE, a multi-stakeholder organization established to amplify innovation driven entrepreneurship in Nova Scotia. Chère lives in Halifax with her husband Gord (also a King's grad), their four great kids, and an adorable pandemic puppy.
More Lunches in the Boardroom
Fall term
Thursday, October 14, 2021
Friday, November 26, 2021
Winter term
Friday, February 18, 2022
Thursday, March 3, 2022
Friday, March 18, 2022