Dr. Brandon Konoval, Associate Professor of Teaching, School of Music and Arts One Program, University of British Columbia, will present the 4th annual MacLennan Lecture on March 24.
Established in 2017, the MacLennan Lecture funds a scholar to present a lecture in the field of Science and Technology Studies or in History and Philosophy of Science. The 2021 lecture has been organized by the History of Science and Technology Program, in collaboration with the Early Modern Studies Program and the Foundation Year Program at King's, and Dalhousie University's Fountain School of Performing Arts.
The lecture will be presented online.
Join the lecture: https://us02web.zoom.us/j/86160617733?pwd=eE5ybXhLQncwOTV5SE1LWU1jbjdTdz09
Passcode: 550951
Rameau's Nemesis: Music, Nature, and Society in the Writings of Rousseau
How did music contribute to the philosophical and critical projects of Jean-Jacques Rousseau (1712–1778)? As composer, professional copyist, and critic, Rousseau's passionate preoccupation with music throughout his life inspired numerous texts, from his early proposal for a more 'democratic' system of music notation, through the Lettre sur la musique française, articles on music for the Encyclopédie and for his own Dictionnaire de musique, and his polemical exchanges with the leading contemporary French composer and theorist, Jean-Philippe Rameau (1683–1764). These writings highlight key concerns raised in the two Discourses, along with the Essai sur l'origine des langues that originated with the Discours sur l'inégalité, revealing an intimate relationship between Rousseau's interest in the origins and evolution of music, and in the origins of, and prospects for, civil society. Animating these accounts was Rousseau's conception of nature and the natural (Konoval 2017), a critical concern that framed Enlightenment debates over the relationship between natural order and social order, and between art—especially music—and science.
About Dr. Brandon Konoval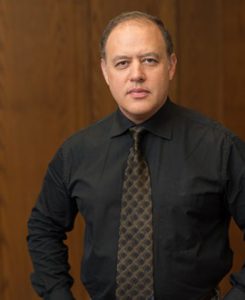 Dr. Brandon Konoval holds a cross-appointment as Associate Professor with the UBC Arts One Program and the UBC School of Music. His research in intellectual and cultural history engages with the history of moral and political thought, the history and philosophy of science and technology, and music studies in several domains, with particular attention to the relationship between music and early modern science. His publications in these areas have appeared in Modern Intellectual History, Annals of Science, Perspectives on Science, Nietzsche-Studien, and I Tatti Studies in the Italian Renaissance, and he has contributed chapters on the piano étude to Foucault on the Arts and Letters (2016), and on the sociology of music for the Oxford Handbook of Max Weber (2019). His work on Jean-Jacques Rousseau is part of a larger project on the 'genealogy of modernity,' exploring interrelationships in the genealogies of inequality, morality, and sexuality as developed by Rousseau, Nietzsche, and Foucault.