Join us for the fourth in the public lecture series Representations of Colonization and De-Colonization. Drawing from art, museology, literature, science and philosophy, the series features lectures by leading international authorities exploring the exploitation, erasure, and systemic marginalization of Indigenous and Black peoples and their culture in Canada and abroad.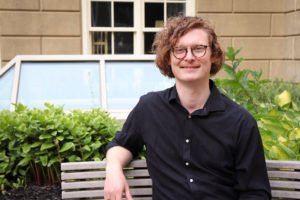 This series will explore topics such as: indigenous-settler relations, slavery in the north, decolonializing museums, indigenous knowledge in anti-colonial contexts, and intersections between slavery and colonial violence against the Mi'kmaq and African Nova Scotians in the Atlantic provinces.
On February 28th, join Dr. Aaron Wright, Carnegie Professor in Humanities and Computing at the University of King's College & Dalhousie University. History of Science and Technology Program, Department of History and Faculty of Computer Science will be lecturing on "Nuclear Exposures: Photographic Archives of Canadian Uranium Mining."
Beginning in World War II and continuing in the Cold War, Canada built new industries and technologies to aid the construction of ever more terrible weapons. Canada is currently the world's second-largest uranium exporter. Uranium mines, mills, and refineries; nuclear laboratories and reactors, all used photography and were documented by photographs. For local and international audiences, still and moving images represented uranium institutions and workers as central to Canada's identity in the atomic age. They record the intensification of Canadian technological, environmental, and colonial intervention on Dene, Cree, Métis, and Anishinaabe lands from Great Slave Lake, to Lake Athabasca, to Lake Ontario. Settler Canadians were not alone in the uranium industry. Photographs also document the work of Indigenous prospectors, including photographs by Métis activist James (Jim) Brady. This lecture hinges on these photographs and their interpretation. In recent discussions of uranium extraction, including discussions at Canadian regulatory bodies that approve new uranium mining, Indigenous knowledge is often minimized. This lecture argues that these images provide evidence for deep expertise in uranium extraction among Indigenous people.