Join us for the fifth in the public lecture series Representations of Colonization and De-Colonization. Drawing from art, museology, literature, science and philosophy, the series features lectures by leading international authorities exploring the exploitation, erasure, and systemic marginalization of Indigenous and Black peoples and their culture in Canada and abroad.
This series will explore topics such as: indigenous-settler relations, slavery in the north, decolonializing museums, indigenous knowledge in anti-colonial contexts, and intersections between slavery and colonial violence against the Mi'kmaq and African Nova Scotians in the Atlantic provinces.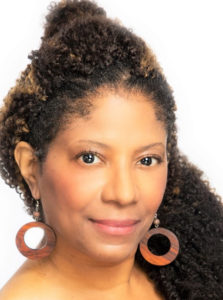 Join us on Tuesday, March 14th, 2023 at 7 p.m. ADT on Zoom to see Dr. Ingrid Waldron, Professor & HOPE Chair in Peace and Health, Department of History, McMaster University deliver her lecture titled "A History of Violence: Legacies of Struggle and Resistance in the Fight Against Environmental Racism in Canada."
Canada was founded on enslavement and dispossession, most exemplified by its assimilationist ideologies and policies, the displacement, subjugation and oppression of Indigenous and Black peoples and cultures, and the expropriation of Indigenous lands. The colonial theft of land and the accumulation of capital have been foundational to Canada's wealth. In this presentation, Dr. Ingrid Waldron uses settler colonial theory to examine environmental racism in Canada to highlight the symbolic and material ways in which the geographies of Indigenous and Black peoples have been characterized by erasure, domination, dehumanization, destruction, dispossession, exploitation, and genocide. She offers a historical overview of cases of environmental racism in Canada and outlines how she has been addressing environmental racism over the last 10 years in partnership with Indigenous and Black communities, and their allies.
Please enjoy Dr. Waldron's lecture – click on the play button and register to view the full lecture. The passcode is 62$$nLLQ