Sheila Heti, Motherhood (2018)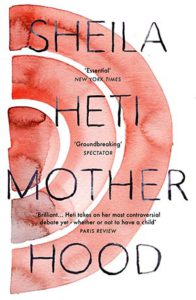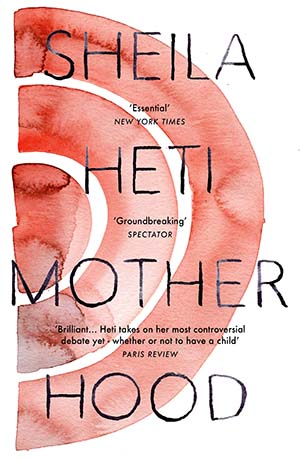 Vice-President Dr. Sarah Clift, associate professor in the Contemporary Studies Program has selected Motherhood by Sheila Heti for July's book club selection.
"The book I've chosen for the King's Book Club is Sheila Heti's 2018 novel Motherhood. I was stunned by this work when it first came out and am really excited to introduce folks who might be newcomers to Heti's work.
"In an interview Heti gave with the LA Review of Books around the time Motherhood came out, she mentions something a friend of hers once said: 'If men gave birth, the question of whether or not to have children would have been the central question of philosophy from the beginning of time… I am disgusted with how the dilemma has been flattened and presented as a frivolous and vain 'lifestyle choice.''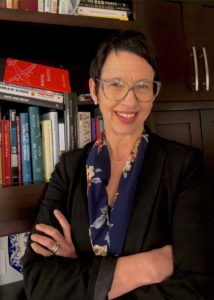 "Motherhood is a breath of fresh air, in so many ways: inventively crafted, wry, and beautiful. But if I had to sum it up, I would say that I was mostly exhilarated by how artfully her protagonist confronts the question that is manifestly not the 'central question of philosophy,' that most boring and charged question a woman can ask herself: whether or not she wants to have children."
Join us online for the July book club discussion with Dr. Clift. Let us know you're interested and we'll send you the Zoom link before the event.
RSVP to receive the Zoom link