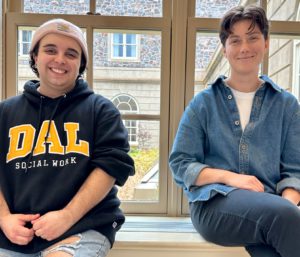 Join Isaac (they/them) and Vinn (he/him) for a supportive space for trans, nonbinary, Two-Spirit students, or any student questioning their gender identity.
This will be a supportive space to check in, talk to others about gender identity, make trans and nonbinary friends, learn about accessing gender-affirming care, talk about coming out, or find trans joy and connection.
We will have snacks!
If you have questions, email isaac.wright@ukings.ca.