The University of King's College is delighted to announce that two women of distinction will receive honorary doctorates at its spring Encaenia ceremony on 25 May 2017 at the Cathedral Church of All Saints in Halifax. The two recipients are Ms. Mary Lu Redden and the Honourable Jacqueline R. Matheson.
"We are delighted to honour two extraordinarily accomplished women, whose paths, although different, converge in the contributions each has made to the lives of their fellow citizens, public service and the justness of our communities," said President William Lahey. "Their achievements remind us of the difference which strong individuals can make to society's well-being and inspire us to find our own ways to make a difference in the lives of others and the health of our communities."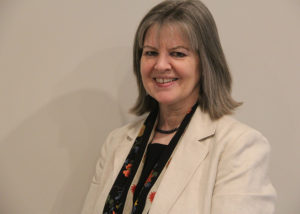 Ms. Mary Lu Redden has more than 40 years' experience in adult education. She has devoted the last 11 years to being the director of Halifax Humanities Society, a registered charity that provides university level education in Humanities subjects to adults living on low incomes. She is a recognized leader and advocate for education and community inclusion. Under Redden's direction, Halifax Humanities has expanded programming, extended its reach into the community, and increased its number of graduates, several of whom have gone on to university. Working on behalf of the participants, many of whom have known decades of social exclusion, Redden has worked to provide a respectful and intellectually challenging community that is both grounding and liberating. She has an MA in Religious Studies from McMaster University and a BA Honours in Philosophy from Huron University College. The University of King's College will honor Redden with Doctor of Civil Law (honoris causa), in recognition of her profound contributions to the life of the Humanities in Halifax.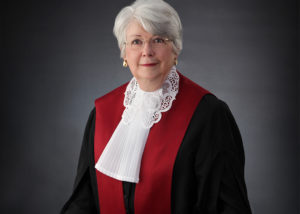 The Honourable Jacqueline R. Matheson of Prince Edward Island has been a role model in the legal community throughout her career. Following a Bachelor of Business Administration from the University of New Brunswick and a Masters of Public Administration from Dalhousie, Matheson graduated with her Bachelor of Laws degree from Dalhousie in 1977. First called to the Bar in Nova Scotia and a year later in Prince Edward Island, Matheson practiced law both privately and with the Federal Department of Justice for almost a decade. She was the first woman appointed to the Supreme Court of Prince Edward Island Trial Division in 1988 and again made history when she was appointed Chief Justice in September 2004. In a CP news article from 2004, Matheson is quoted as saying: "…a woman judge was a novelty and a woman chief justice was improbable. Events have moved quickly in the intervening years, and the improbable has become reality." For almost 30 years, Matheson has presided at trials in all aspects of criminal and civil jurisprudence. Matheson has also made significant contributions to her profession and community through her committee and volunteer work. In recognition of her distinguished career in Law, King's is proud to confer upon Matheson her Doctor of Civil Law (honoris causa).