Here's what some of our alumni have been up to recently. Have a story you want to share, or want to receive our alumni newsletter for all the latest at King's? Update your information to connect.
Emma Yardley and Jennifer Bain win travel media awards
Emma Yardley, BJ'07, has won silver in the Destination Travel (newspaper) category at the 28th Annual North American Travel Journalists Association Awards for excellence in travel journalism for her article, How to See Iceland by Boat, published by the Globe and Mail, and a bronze in the Cruises – Print Publication category for Beyond the Fjords, published by VIE Magazine. Jennifer Bain, MFA class of 2020, won gold in the Sports, Recreation and Adventure – Online Publication category for How to catch a baseball game in Cuba? Be relentless, published by The Daily Beast, bronze in the Destination Travel category for her article The Trouble with Teen Angst, published by the Globe and Mail, and an honourable mention in the Eco, Environmental or Volunteer Travel – Online Publication category for her article If you want to see a 100-snake orgy, book a ticket to Manitoba, published by The Daily Beast.
Lisa Clifford's latest film Militia Man screened in Colombia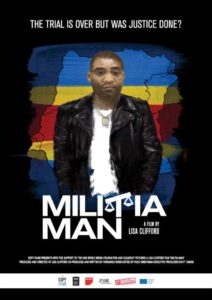 Militia Man is a documentary directed by Lisa Clifford, BJ(Hons)'92, a journalist formerly of the Institute for War and Peace Reporting, who has covered the International Criminal Court for more than a decade. Despite spending millions of euros, the International Criminal Court has shed little light on the war crimes of Congolese militia man Germain Katanga, or properly compensated his victims. Militia Man is the story of a flawed war crimes trial and the families shattered by the politics of international justice. Learn more about Militia Man.
Colin Kennific records five original songs for A Shorter Road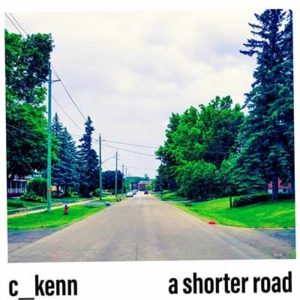 Colin Kennific, BA'86, has recorded and released his second album, A Shorter Road. Listen to both of his albums online.
Lhadon Tethong receives National Endowment for Democracy's 2019 Democracy Award
Lhadon Tethong, BA'98, is co-founder and director of the Tibet Action Institute (TIA), where she leads a team of technologists and human rights advocates in developing and advancing open-source communication technologies, nonviolent strategies, and innovative training programs for Tibetans and other groups facing heavy repression. She previously served as Executive Director of Students for a Free Tibet from 2002-2009 and was awarded the first-ever James Lawson Award for Nonviolent Achievement by the International Center on Nonviolent Conflict in 2011. Tethong currently serves as Co-Chair of the International Tibet Network, the global coalition of Tibet-related non-governmental organizations. Read more about TIA and the National Endowment for Democracy's 2019 Democracy Award.
Eva Holland publishes Nerve: A Personal Journey Through the Science of Fear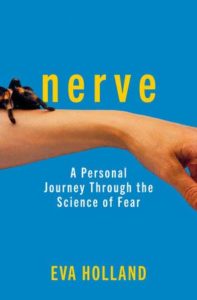 In 2015, Eva Holland, BA(Hons)'05, was forced to confront her greatest fear when her mother had a stroke and suddenly passed away. After the shock and grief subsided, Holland began to examine the extent to which her many fears had limited her, and wondered whether or not it was possible to move past them. Fear is a universal human experience and Nerve answers these questions in a refreshingly accessible way, offering readers an often personal, sometimes funny and always rigorously researched journey through the science of facing our fears. You can order Nerve from Penguin Random House and the King's Co-Op Bookstore.
Martine Jacquot writes trilogy of historical fiction
Martine Jacquot, BJ'84, author of over 30 books, has a new trilogy of historical fiction novels that is being published in Europe and Africa: Les Terres Douces is set in the '40s-50s; Les Glycines is set in the '50s-60s; and Les Colombes is set in the '70s. The publisher, Prince Kum'a Ndumbe III, salutes the essential role of women throughout history as painted in Jacquot's writing.
Lauren McKeon's new book tells women to stop playing nice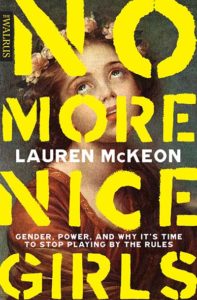 No More Nice Girls: Gender, Power, and Why It's Time to Stop Playing by the Rules, the new book from Lauren McKeon, MFA'16, asks an important question: Why do we expect women and other marginalized genders to try to win an unfair game rather than change the rules? A follow-up to her incisive 2017 book, The F-Bomb: Dispatches from the War on Feminism, McKeon examines the institutional discrimination that curbs women's personal, political and economic power, and posits that lone success stories of women who break through shouldn't be a measure of success.
Alan Doerksen publishes The Lost Princess of Loulan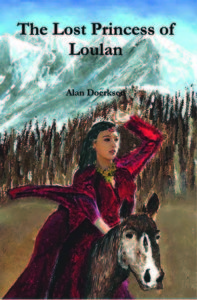 Alan Doerksen, BJ'88, has published the novel The Lost Princess of Loulan—a historical fiction story about a young woman in the ancient western Chinese kingdom of Loulan who is tragically lost at a young age and grows up not knowing her true identity as the heir to the throne.
Harriet Alida Lye writes memoir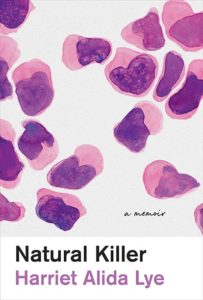 Natural Killer is a harrowing personal account of Harriet Alida Lye's, BA(Hons)'09, battle with cancer at age 15. Her rare form of leukemia, the eponymous 'Natural Killer,' has a grim prognosis. Yet she survived and at age 30 became pregnant—something she was told her extensive chemotherapy would make near impossible. Drawing from personal and family accounts from her time at the hospital as well as contemporary reflections, this is an intimate portrait of illness and learning to trust in your body again.
Deborah Hemming set to publish her first book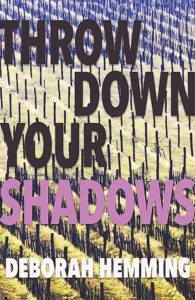 Wolfville, N.S.-based writer Deborah Hemming, BA(Hons)'11, has written her first novel. Throw Down Your Shadows is a dark coming-of-age tale that follows a 16-year-old girl whose life and friendships are upended by the arrival of a magnetic new companion. It will be published in July 2020.
Jessica McDiarmid's Highway of Tears nominated for book prize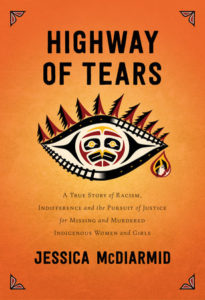 Highway of Tears: A True Story of Racism, Indifference and the Pursuit of Justice for Missing and Murdered Indigenous Women and Girls, Jessica McDiarmid's, BJ(Hons)'08, MFA'16, searing exploration of the national inquiry, has been nominated for the Hubert Evans Non-Fiction Prize at the BC and Yukon Book Prizes. McDiarmid, who developed the manuscript as her MFA book project, will return to King's to steward this year's summer residency as a (remote) writer-in-residence.